Written By: Geoff Millar, Owner – Ultimate All Inclusive Travel
This month we will finish our look at the last 3 AM Resorts Zoetry line. They located in Dominican Republic, Jamaica, and Mallorca Spain. Again, the Zoetry Resorts are AM Resorts high end 5 star boutique wellness and Spa resorts.
The first one we will look at this month is the Zoetry Agua Punta Cana located on one of the best beaches in the Dominican Republic. This is a small boutique resort with only 96 suites. It is often booked as a whole resort rental for weddings and other groups. It is a very lush, private resort that is close to the airport. It sits just down the road from the Dreams and the Breathless Resorts along a beautiful stretch of beach.
Accommodations begin with the 777 sq ft Garden View Jr Suite with a great view of the lush grounds with king or 2 double beds, we then have the Pool View Jr Suite with king bed or 2 double beds, moving on we have the Jr Suite Swim-up in both king bed or 2 double beds, we then have the Jr Suite Ocean Front and the Ocean Front Jr Suite Deluxe. The difference between the two is the Deluxe level has a private plunge pool on the patio, we come to the 1,500 sq ft Ocean Front Penthouse Suite, finally we have the 3 Villas. They have the 3,000 sq ft 2 bedroom Villa, the 3,000 sq ft 3 bedroom Villa, and the 4,100 sq ft 4 bedroom villa. All Villas come with upgraded amenities, Free WIFI, 24 hr room service, and private plunge pool.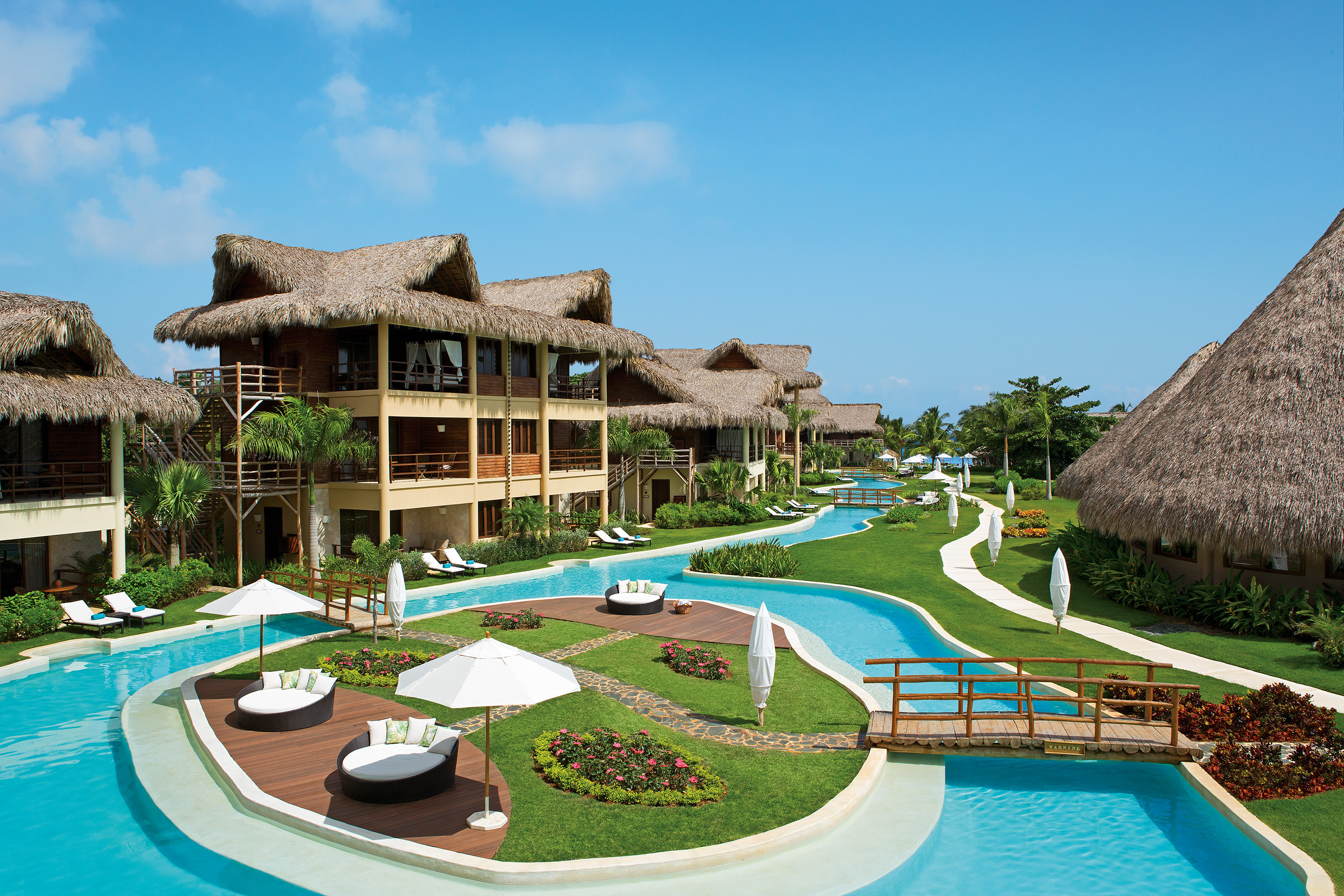 Dining choices ae upscale and varied. They consist of 4 A La Carte choices and one café. The A La Carte choices are, European, Italian, Caribbean, and beach front international restaurant, there is a Café serving a variety of coffees and light snacks. There is also 24 hr room service Since this resort is a wellness resort special meals can also be planned. Drinks are served at the swim-up bar, the lobby bar, and the beachfront bar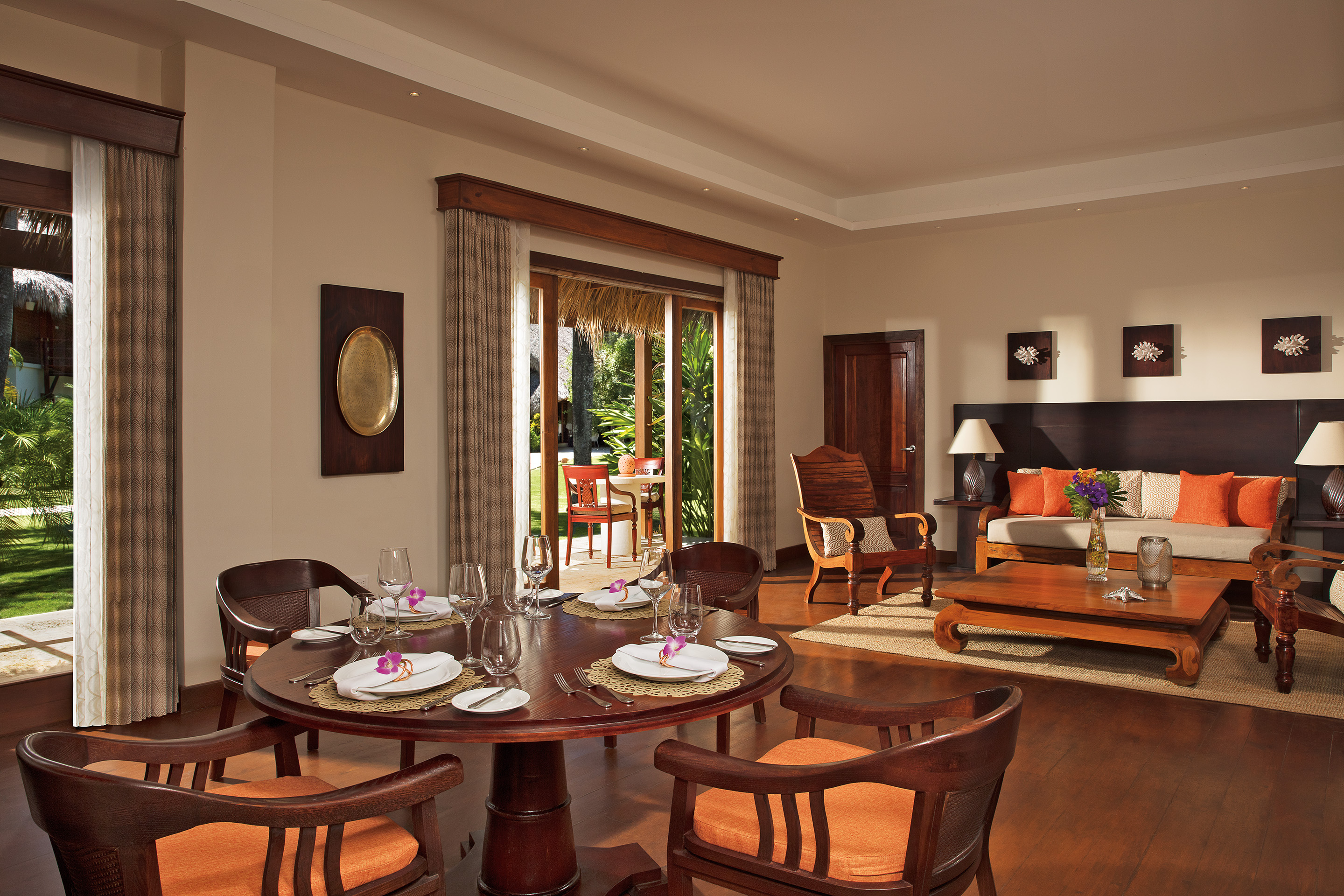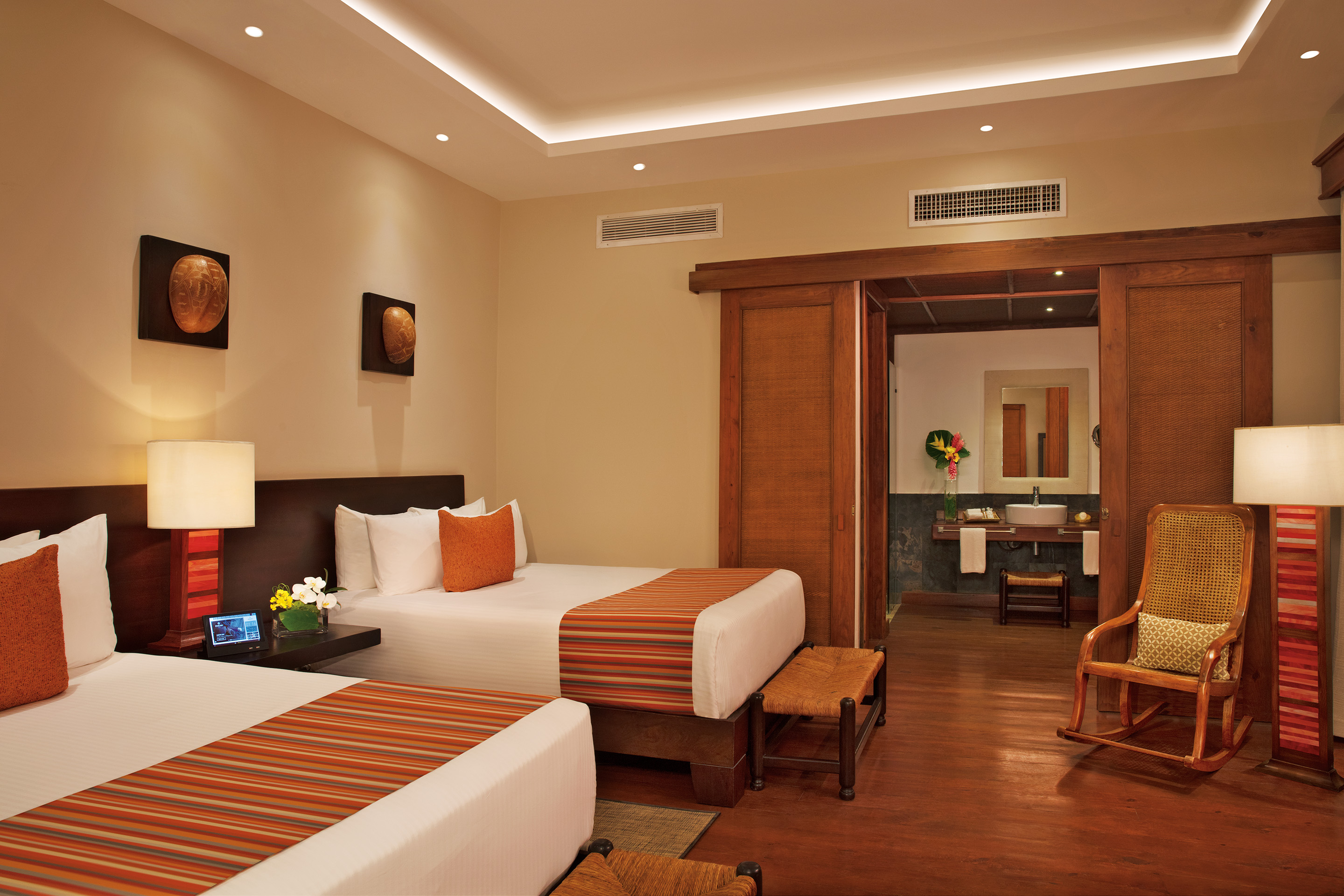 Activities at the resort center around wellness and relaxation. In the water activities consist of 2 infinity pools, beautiful beach, kayaks, sailing snorkeling. There is kite surfing lessons an scuba diving at an extra cost. On land there is golf. On land you have yoga, spin classes, stretch classes, pranayama and meditation, cooking classes, wine tasting, dance lessons, bonfires on the beach, nightly entertainment by local musicians, and horseback riding on the beach.
This resort is perfect for that executive that wants to completely disconnect get away from it all and relax in a safe private environment. It is also great for whole resort rentals for weddings or other group functions.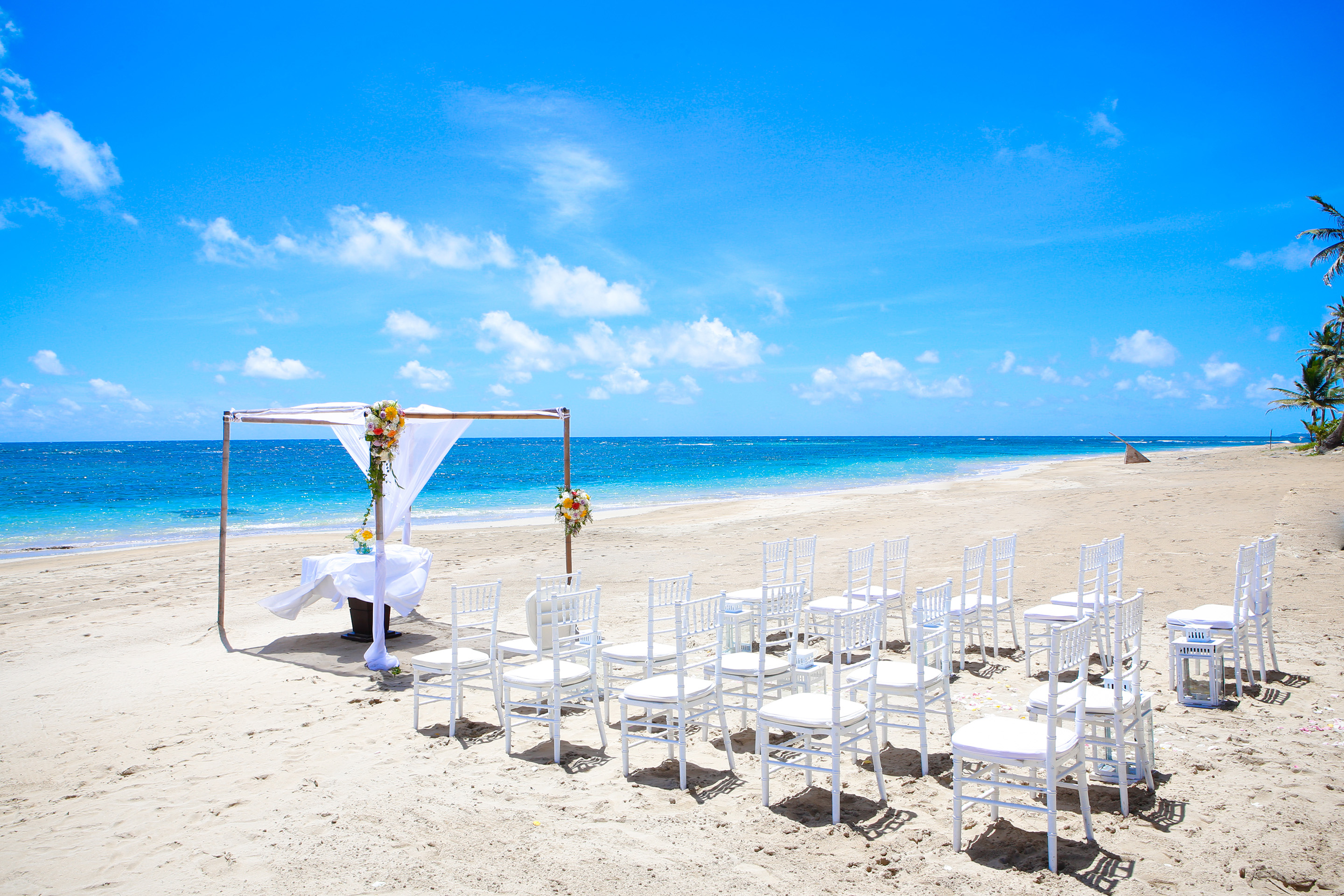 The next Zoetry Resort we will look at takes us to Jamaica. This Zoetry Montego Bay is a true 5 star boutique resort with only 49 suites. It is set on a beautiful beach close to the airport. This resort is the old Coyaba Beach Resort and Club. It was completely remolded in 2016 and reopened as the Zoetry Montego Bay. It sits in the same area as the Half Moon Bay
Accommodations at the resort include Jr. Suite Tropical View with King or 2 Double beds, Jr. Suite Tropical view with soaking tub, Jr. Suite Ocean View with King bed, Jr. Suite Ocean View with soaking tub with King or 2 Double beds, Jr Suite Swim-out tropical view with King bed, Jr Suite Swim-out Ocean View with King Bed, Jr. Suite Swim-out, Ocean view with soaking tub, and finally the Master Suite with separate living area and soaking tub with King bed. All Suites come with free WIFI with tablet, upgraded amenities, concierge service, 3 time a day maid service, free international calling and 24 hr room service.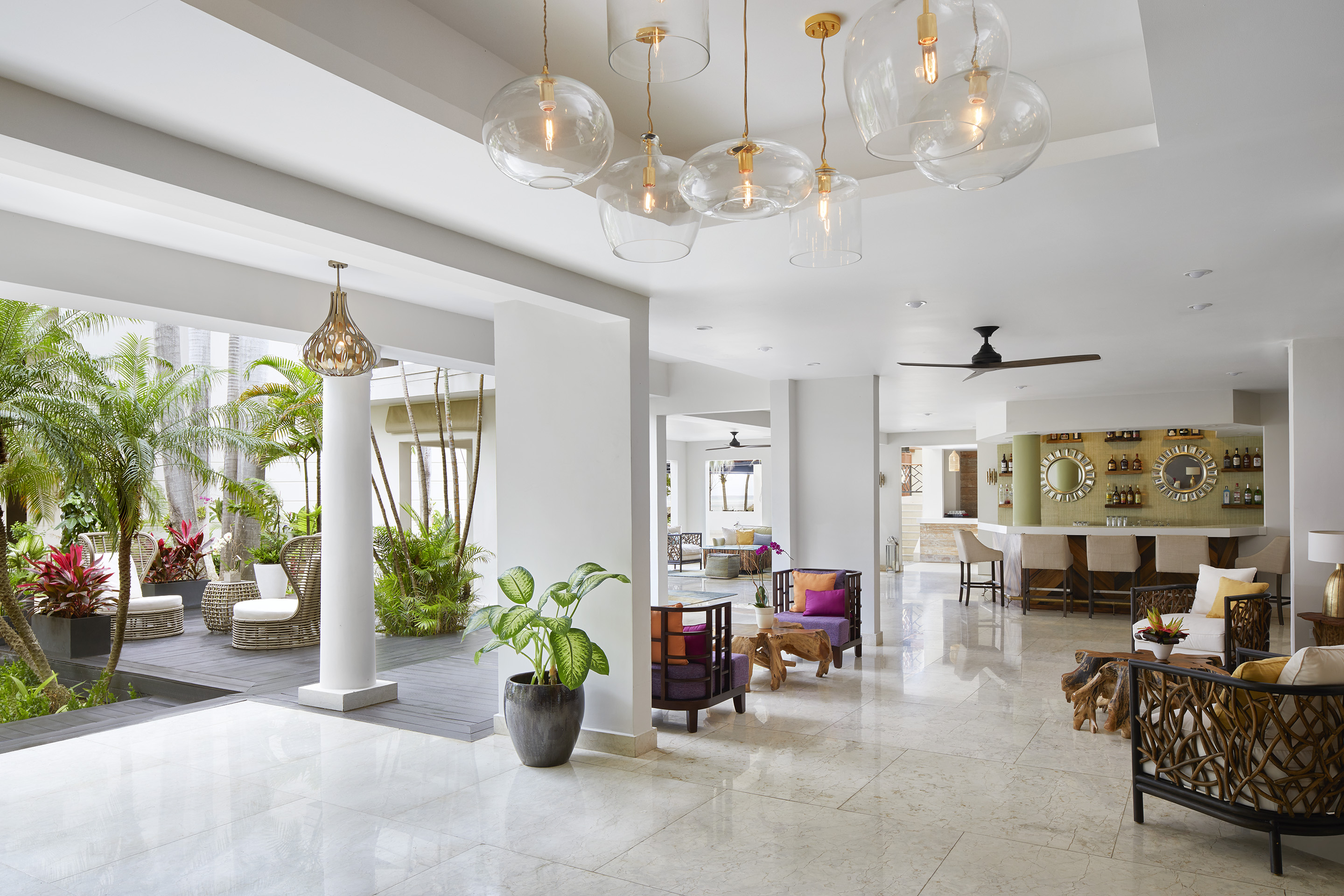 Dining offers 3 A La Carte restaurants, Mediterranean, English, International fusion, a Jamaican Jerk shack, and a coffee shop serving coffees and snacks. As far as drinks there are drinks available at all restaurants as well as the lobby bar. All drinks are top shelf.
include golf available at 4 different golf venues, a water sport center with kayaks, paddleboards, snorkeling, and at an extra cost motorized water sports such as parasailing, scuba diving, and fishing. On land there is yoga, meditation, cooking lessons, afternoon tea, and entertainment. One of the main activities is relaxation.
This resort is great for that busy executive or honeymooners that wants that relaxed environment with 5 star service, dining, and accommodations.
The last Zoetry Resort we are going to look at is the newest Zoetry in Mallorca Spain. It is the Zoetry Mallorca. This resort was designed as an old 14th century Spanish country estate. This resort is not on the ocean but close to the top beaches on the island. It is 25 minutes to the city of Palma. It is rated as one of the islands top 5 star luxury resorts. The resort has luxurious 90 accommodations and its own gardens producing fresh produce.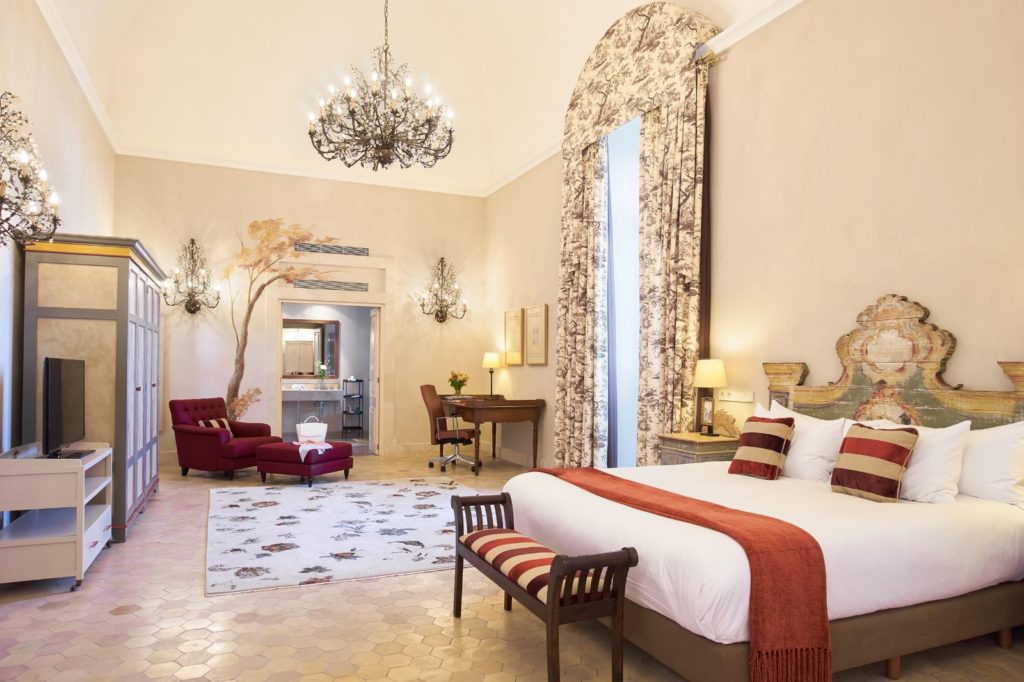 Accommodations include 3 types of double rooms with different views, 2 different Jr Suites, one with a large patio. There are 3 different Suite levels named in honor of the former owners. They include a bedroom and separate living room as well as outdoor space.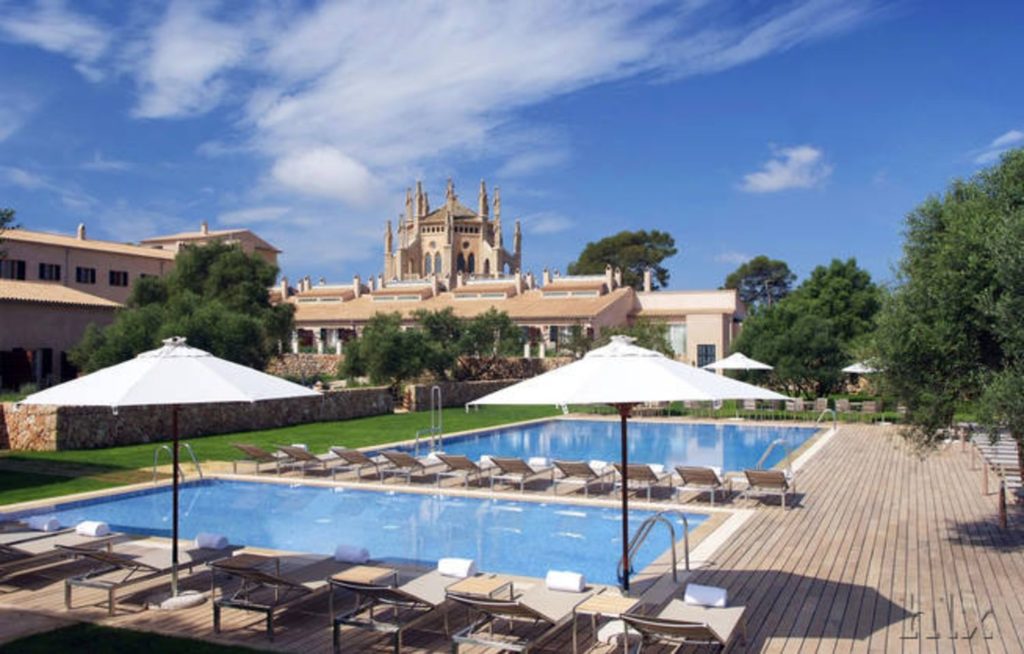 Dining is a real treat as the resort has its own gardens for fresh produce. There are 3 A La Carte Restaurants to choose from. A Mediterranean serving fresh healthy organic fare, a gourmet Mediterranean fusion, and a Chefs table with a fantastic tasting menu with wine pairings. You can also select a barbecue on one of the many patios or take advantage of 24hr room service. Top shelve drinks are served at one of the 4 bars, the lobby bar, the pool bar, the specialty bar with the resorts mixologist, and the gastro bar pairing drinks with finger food
Activities at the resort include 2 heated pools, a running track, fitness center, yoga, and meditation. The resort is close to 3 golf courses and visit some of Mallorca's award winning vineyards. This is the perfect place for a fantastic wedding. Relaxation is the name of the game at this resort.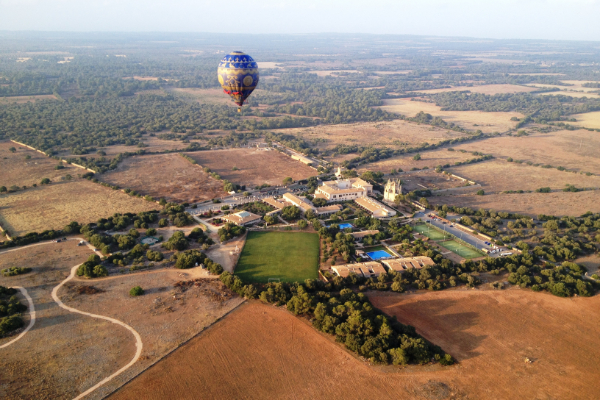 This resort is great for that stressed executive, a great European wedding or those that want to relax in European style.
This concludes our tour of the Zoetry Resorts. Next month we will continue our tour of the other AM Resorts. Until then good selling and safe travels.