Written By: Scott Koepf, Vice President of Strategic Development – Cruise Planners 
'Til there was you!
Professor Herald Hill of the Music Man musical provided some lessons in sales last month and this month we will continue to look at the examples this classic salesperson shows us.  I do want to emphasize that while Professor Hill's original intentions were not admirable his skills were exceptional. So just add integrity and an honorable approach and you will find his example can lead to success!  
The branding of himself as 'The Music Man' was simply brilliant.  Whether he created it or it evolved by reputation, he was known by what he created verses what he sold.  Not an instrument sales person or a band uniform peddler but instead a brand that in itself paints a picture.  Travel Advisors need to develop a moniker for themselves with the same power and allure.  While I certainly think Travel Advisor is a better moniker then Travel Advisor I cant help but think titles like Memory Maker, Dream Designer, Travel Evangelist or in the simple style of Harold Hill, 'The Travel Man' may stir up significantly more emotion!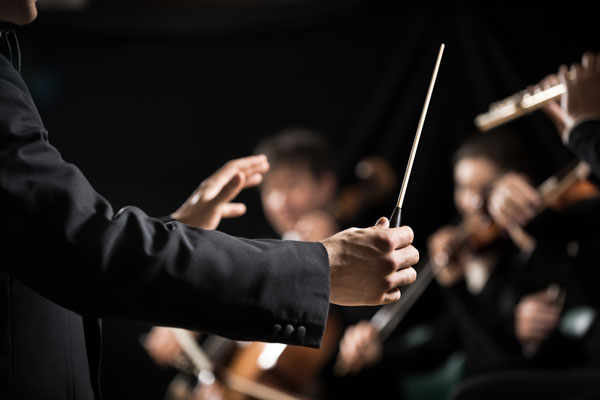 When Harold breaks into the song 'Seventy-Six Trombones' it is the best commercial imaginable as it paints a picture that is compelling, exciting and easy to visualize.  Once you know your who you are targeting, develop a vision (and a song if you like) that is focused on the result of doing business with you, not the mundane transaction itself.   
The title for til there was you, reputation and picture created from your vision provide the interest but where Professor Hill was a genius is to then connect with each customer on a personal level.  Every client has a different emotional need and it will be your job to paint each client's picture differently.  When talking about the River City Boys Band, Harold painted a picture of accomplishment where self-esteem was needed, he painted a picture of teamwork when belonging was the desire and he painted a picture of innovation when creativity was the motivator.  Always the same large vision of the band but just described from a different perspective.  As we sell our fabulous vacations it is imperative to determine the emotional need first, then personalize the picture you painted. It will not be a surprise after reading this that when I started in this business I would wax eloquently about the entertainment options and shows available on my clients vacation only to learn that many of them could have cared less!  In some cases they wanted a picture painted around the food or around the romance or around the fitness facilities. All the same vacation but each picture needs to be personalized.  
For Professor Harold Hill he knew the power of exceptional marketing and persuasive sales skills but his life only changed when he learned the value of relationships.  So it is in the travel business, it is not about our products and destinations, it is about our clients.  When you fully commit to them and use the lessons learned from Professor Hill you too may find true love (work with me, this is a musical).  Then you can hear your clients singing the following:  
There were Travel Advisors all around, 
 but I never heard them singing, 
 no I never heard them at all,  
'til there was you!   – Simply Sales with Scott