Bring in the Holiday Season with a Luxurious Experience in New York City!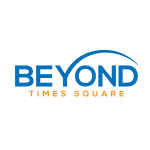 Twenty twenty took a lot away from us – including most of our beloved New York City holiday traditions.  However, I like to think that this means that we are going to appreciate them so very much more when they return. Now that effective travel health protocols are put in place, we are seeing more and more travelers come back to top city destinations like NYC as the fall sets in and boy are we are happy about that!
Of course, with all of this happening now, it has us looking ahead to the much-anticipated return of the city's famed holiday events which get kicked off with the Macy's Thanksgiving Day Parade, which will be held on Thursday, November 25, 2021. And while there is no denying that Macy's did an amazing job at giving us a scaled-down version to view from home last year – there is nothing like being there to see it up close and in person. To get close to the elaborate floats – often carrying celebrities, the talented marching bands from schools across the US and those larger-than-life balloons has been on many a bucket list. And with good reason. Most of us grew up watching the parade and dreamt about what it would be like to actually be there among the crowds.
Now truth be told – there were some years that standing outside watching the parade was a bit less desirable – like when the temperatures dipped under freezing or the skies opened up and rained on our parade (pun intended). And since one can never predict what the weather is going to be like that fourth Thursday in November – we have an option for you that guarantees you won't have to wear a coat and mittens or get poked by umbrellas while you are taking in the parade. Beyond Times Square is excited to announce that our ever-popular Luxury Thanksgiving Day Parade Viewing Experience is back! And after going dark last year – this year's event is guaranteed to be brighter, bigger and better than ever! Held at the beautiful Del Frisco's Steak House right along the parade route, with parade viewing space and floor to ceiling windows – seriously – does parade viewing get any better than this? We don't think so!

A Thanksgiving Morning Like No Other
Why choose indoor viewing for the parade? Picture this. While the roughly 3.5 million people who line the parade route are waking up in the dark and venturing out in the wee hours of the morning to get a spot for viewing – you can sleep in until pretty darn near parade time. And while you may have to dress warm or carry an umbrella on your way to the event – once there you can ditch it all because you are watching in a temperature-controlled climate. How about when the kids start getting hungry or announce the dreaded "I have to go to the bathroom" – which we all know is going to happen especially since by parade time you have been in your spot for a good three hours. No worries with our indoor event – plenty of food thanks to a hot breakfast buffet – and that ever so popular necessity – bathrooms!  And while the crowds outside your viewing windows are shoulder to shoulder – you are in a socially distant environment at your own table for you and your family. Did we mention that there is entertainment inside the venue too – such as a magician, a balloon maker and a caricaturist?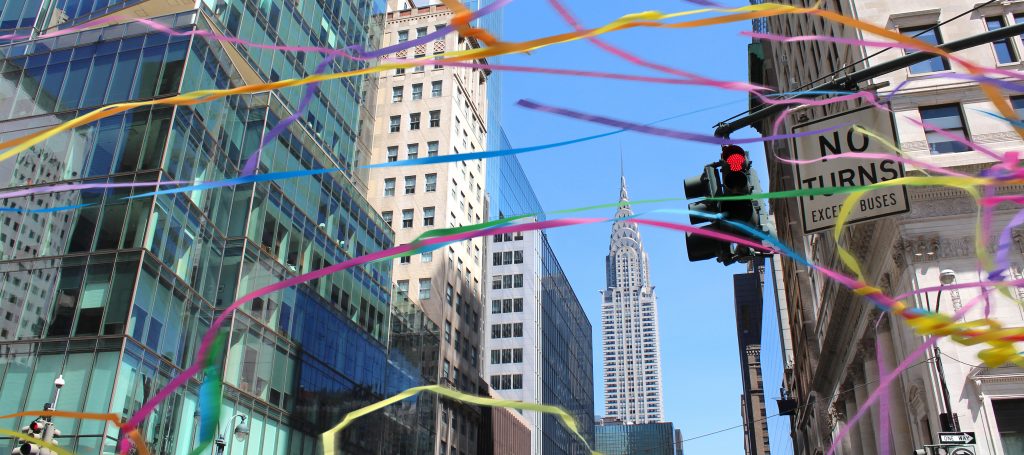 'Twas The Day Before Thanksgiving
Ok now that we have you convinced what a great idea this is – you may be wondering what other cool things there are to do surrounding parade day. Well – we're glad you asked! Let's back things up to the day before we carve the turkey. Remember those super-huge balloons we mentioned? They have to get blown up somewhere, right? Well, we happen to know that the day before the parade they are brought to life at a pre-determined staging area. And we know where that staging area is. Now – you can make your way up there on your own or you can upgrade your experience thanks to our Private Balloon Inflation Tour in our Thanksgiving Experience package. With this option, you will be met in Midtown Manhattan by a professional tour guide who will introduce you to some of Midtown's most prominent attractions as you make your way up to Central Park West. Once there you will be escorted to the entrance of the balloon inflation staging area where you can enter, wander about at your own leisure, take some selfies and watch the magic happen right in front of your eyes!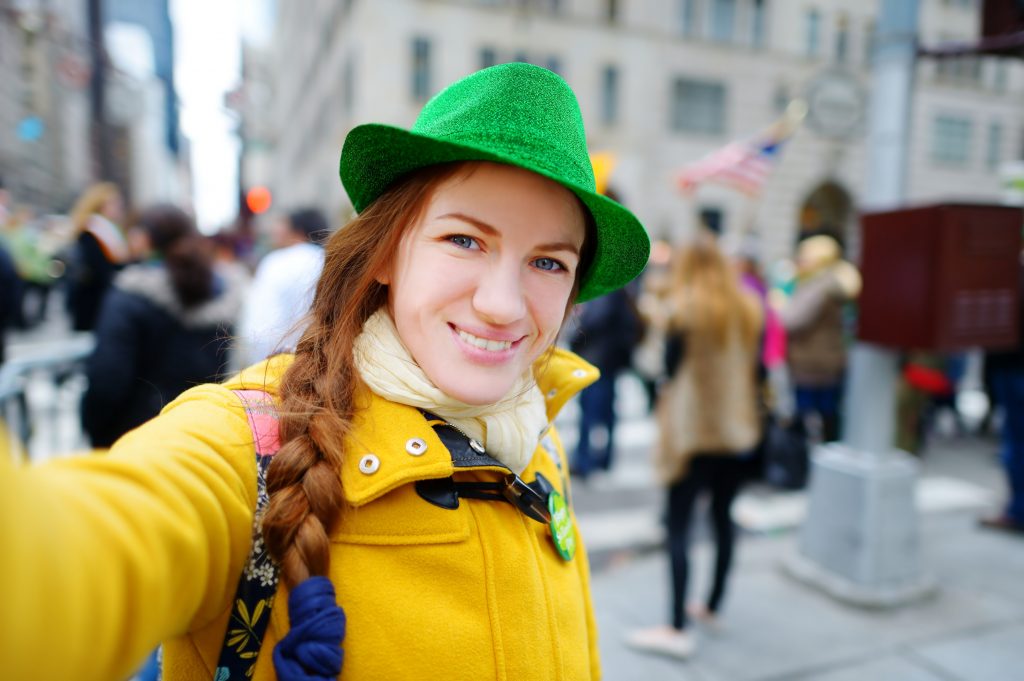 It's Beginning To Look A Lot Like Christmas
Being in New York City for Thanksgiving also means you get to see much of it decorated for Christmas. Not just Manhattan either – the other boroughs go all out on decorations too. And while it may be true that you can walk around and see many of the wonderful window and light displays the well-known merchants put on each year – there is a better way to see them – from the comfort of a motorcoach – away from the crowded sidewalks. Not only will you have great views of the dazzling decorations – but you can cover a heck of a lot more ground by being driven around than you can hoof it! Not to mention you can sit and relax while taking them all in instead of having to elbow your way through the masses.
Another huge New York City tradition that we missed last year is Radio City Music Hall's festive Christmas Spectacular Starring the Radio City Rockettes. With its show-stopping numbers courtesy of those very in sync world-famous Rockettes, it has long been a holiday tradition for families near and far. There's no better way to start off the season than by taking in one of their numerous performances – and we have tickets available for most days and times.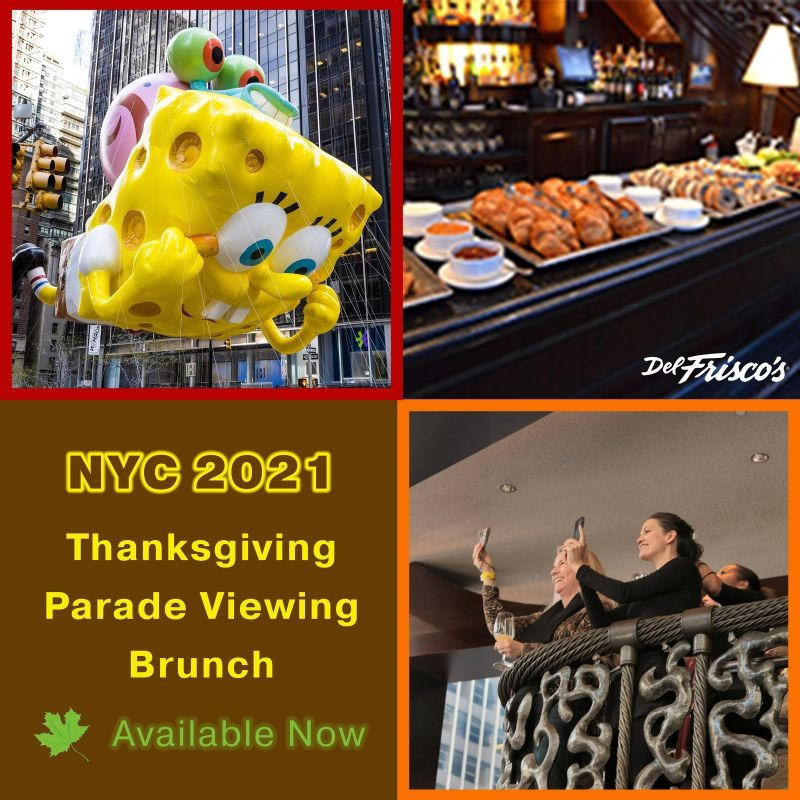 Of course you don't want to miss the holiday markets shopping experience. We created an eight-hour tour that will be offered seven days a week from mid-November through December. Guests will experience the city with an expert local tour guide while making stops at the top holiday markets. Also included is a stop for afternoon high tea at either the Russian Tea Room, Bergdorf Goodman, or the Pembroke Room at the Lowell Hotel.
**************************************
This year – more than ever – seasonal events in NYC are going to be in high demand. Since it is never too early to start planning for holiday travel why not start now? This way you can rest assured that you don't miss the Luxury Thanksgiving Day Parade Viewing Experience or any of these amazing opportunities to celebrate the 2021 holiday season in style in the city that never sleeps!