The Travel Institute Focuses on Empowering "New to Travel" Agents in a Post-COVID World!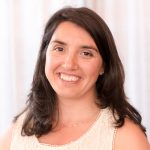 Interviewing: Guida Botelho CTIE, Director Of Education – The Travel Institute
An Interview By: Andy Ogg CTIE, Co-Owner – TravelProfessionalNEWS.com
First and foremost, thank you for taking the time to chat with me today! It's always such a pleasure when we get to connect!
As we all know, Travel is roaring back, how are things going for you all atthe Travel Institute lately?
Thanks for checking in Andy! We are seeing agents get busier with bookings again and so we are working to keep them on track to finish the educational programs they've started. It's been an incredibly busy year in education. We recently launched a consumer campaign emphasizing the importance of consumers using educated travel agents and showcasing our Certified Travel Agent Directory. As you know, we also reported a significant increase in new agent training, which is great news for our industry as more and more travelers rediscover the value of travel agents. Clearly, our industry will be most successful if agents are educated and if travelers can easily discern that and have the value-added travel experience available only through a true travel professional.
We recently shared your Press Release regarding a staggering 36% increase in "New Agent" trainings. That is so exciting, can you share a bit more about the trends that you are seeing on your end?
Yes, that increase is significant for a couple reasons. First, it indicates a career in travel continues to be an attractive option. New talent is seeking out in-depth, quality education because they know from their non-travel careers that challenging, rewarding professional roles require it. Their initiative and drive is a real opportunity for our industry to embrace comprehensive, foundational training and ensure all agents are ready and able to support travelers. Second, there are countless stories and surveys of late showing people want to travel and that they are finding value in having a travel agent help navigate the additional complexities the pandemic has created. Our very own Diane Petras, CTIE, was interviewed on CNBC about the value of travel agents and the most recent FTA survey shows more and more families are planning to use them. These trends are important and we hope our industry never looks back, instead making educated agents and traveler reliance on them the industry norm. 
Now, for those "new to travel," what does The Travel Institute have to get them started?
TRIPKIT is the industry's most popular entry-level program, because it provides an immersive learning experience. Students who are new to travel, tell us they gain confidence by understanding the industry first. This includes a deep understanding of various market segments, access to real-work, real-world knowledge, and a geography resource that allows them to explore the world and destinations, understanding what to see and do, how to get there, and how best to market and sell it. Along with destination, market segment, and sales knowledge, we include training on operating your own home-based business because many new students also want to operate as a small business. TRIPKIT also gives students anytime, anywhere flexibility to learn at their own pace while they transition from their existing career. 
Has The Travel Institute seen any increase from people who worked in a different segment of travel (airlines, tours, etc) that have jumped ship to now sell travel to clients?
We have! Early in the pandemic, we spoke with many in other industry jobs who wanted travel agent training as a comfortable but different career option offering supplemental income, a flexible schedule, or both and making it the perfect next step for many.
I personally know that you all have been burning the midnight oil in preparation for a couple of new courses offered by The Travel Institute, can you share a bit about what's coming soon?
Ahh, Andy… yes, we are always working on something and I look forward to being able to share the details. In the meantime, it may be interesting for readers to know that by the end of December, all 11 destination specialist courses, our 4 niche markets courses, and our travel career development textbook will be available in updated, revised versions.  
As we look forward into 2022, what trends or changes do you see coming for the Home-Based Travel Agent?
I believe that with every challenge there is opportunity. The home-based sector of our industry has many opportunities coming as travel demand continues to build and agent value is highlighted for consumers. We have seen a trend toward specialization and higher education. We saw this trend starting in 2020 when we experienced an increased desire for our certification courses and the digital credentials that accompany them. This pointed to one of the challenges that home-based agents face, which is the need for visibility with consumers. They do not have brick and mortar storefronts so online branding is important, and conveying the right message is critical. Agents also understand that having our credentials is not only a brand differentiator but also a trust builder that demonstrates knowledge, work ethic, values and integrity. 
If any of our readers are interested in achieving an accreditation, which one do you suggest they start off with?
I love this question, and when I'm presented with it, I always ask, "What skills are you looking to grow?" Knowing that helps me guide them to a program that is right for them. The Travel Institute has three certification programs, each designed to enhance a particular career stage. The CTA® enhances the skills of those selling travel everyday by focusing on sales, service, communication, planning itineraries, selling all inclusives and much more. The CTC® and CTIE® enhance management and leadership skills by focusing on coaching, mentoring, DISC styles and more. With increased consumer awareness and tools for consumers to find certified professional agents, education and certification are increasingly more valuable. Just like an agent would qualify a client's interests to suggest the best itinerary for them, agents need to qualify their own, individual need for education ongoing, determining the skills necessary to grow, improve, and ensure their marketability. 
While the "new to travel" seems to be taking the headlines, can you share what tools you offer seasoned Travel Professionals that may be looking to get their business back up and moving once again?
We just talked about certification, which is certainly key. I also recommend agents focus on continued learning throughout their career and The Travel Institute has a great option for that. Our Premium Access Lounge offers unlimited access to a library of content agents can tap into for on-demand learning on trends in travel, specialist and niche markets; power sessions on sales, marketing, social media, management, leadership, business planning and other content; timely webinars, a growing collection of white papers written by industry experts, and more. There is simply a tremendous amount of knowledge required ongoing to do the agent job well and The Travel Institute helps agents access that knowledge. 
Lastly Guida, thank you again for your time and exciting news. It's so great to see our industry beginning to bounce back from such a trying 18 months. It is true, we are stronger together and we are grateful to have had this time with you today!
Thank you Andy, always my pleasure to connect with you! We certainly value Travel Professional News and we sincerely appreciate your support in ensuring agents know the value of education and where to find it!