Congratulations to our Friend and Colleague on her new Role and Adventure!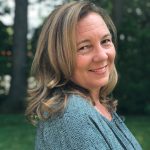 Interviewing: Mary Pat Sullivan, Senior VP of Marketing – Northstar Media Group
An Interview By: Joanie Ogg, Co-Founder – Travel Professional NEWS
I had the pleasure of catching-up with my very dear friend and colleague, Mary Pat Sullivan who just recently accepted a new position at Northstar Travel Group. Mary Pat and I have worked closely together for many years planning sessions and presenting together at Cruise World. Her friendship means the world to me and I am just so happy and excited to see her take on this position which is absolutely perfect for her. She is incredibly talented in so many ways and her love of our travel industry shines through in everything she does. Join me as we learn a little bit more about her new role and her plans moving forward.
What will your new position entail?
As Senior Vice President of Marketing for Northstar Travel Group  I have the privilege of helping these leading travel advisor brands and our supplier partners support the travel advisor community. In our division we have the leading industry voices including Travel Weekly, TravelAge West, Travel Pulse and Agent@Home. Our audiences of advisors count on us to share news, industry trends, thought leadership, education, supplier resources, anything that can help them grow their business and expand their knowledge of the travel industry for their clients. I will also be very active with our events team and out in the market with attendees at our events including CruiseWorld, Global Travel Marketplace, GTM West and our award events including Travel Pulse's Travvy Awards, Travel Weekly's Readers Choice Awards, and TravelAge West's Wave Awards. In a year like we have all experienced, it is so critical to celebrate our successes and innovations. This industry's resilience and creativity is on display and must be recognized.
Interview – Mary Pat Sullivan
What will you be overseeing in your new role?
I will be overseeing the brand identity and marketing efforts for our events, digital assets and publications. We have many voices in the travel advisor community and I will help our brands create and share in all formats. We will grow our webinar offerings, our podcasts, our digital and print programs, our educational offerings and our events to best support today's travel advisor.
What aspect of your new role are you most excited about?
This is the easiest question for me. I am most excited about being a part of the incredible future of our industry and continuing to tell the story of the power and professionalism of today's travel advisor community. For more than 30 years, I have been working in the center of the relationship between suppliers and the travel agency community and now more than ever that relationship is critical to the future of our industry.
What are your thoughts on the new covid surge and the travel picture at large?
I know we are all weary. So many have been through so much personally and professionally. But I am excited for our future. We have learned how important travel is to our world and how much people truly missed it! We also see how much they need a professional to help them navigate and secure their precious travel experiences. Though we are still on this roller coaster and likely will be for a bit longer, travel is so valuable and so important to the soul and to the psyche. And we, as an Industry, have been warriors together and are proud of each other and more cohesive as an industry.
And as communication facilitators in the industry, our role is critical to keep conversations going, education happening and relationships building.
You have such a great relationship with suppliers at Northstar. Is their support of agents stronger than ever based on all that agents managed on their behalf during covid? Do they value the agency distribution channel more than ever?
Yes, yes, yes! The value of the advisor as seller, customer service professional, psychologist and cheerleader is ever more evident. I am so proud to be working for them in this role and helping today's travel advisor have every tool they need to make success happen in the future!
How can travel professionals best utilize the many offerings provided by Northstar Travel Group?
In today's world, everyone can read, exchange ideas, learn, and communicate in any way they want. As the leader in travel industry engagement, we offer different voices in our publications including Travel Weekly, TravelAge West, Travel Pulse and Agent@Home magazine. Each had a unique voice and each offers digital tools and education options. Our webinar studios provide access to engaging conversations, supplier presentations and more. Podcasts offer deeper insights into trends, news stories. Our social media channels offer engagement. And our events provide that absolutely critical person-to-person experience. I do hope the advisor community commits to continued professional development and uses all our suites of options to build a plan that works for them.
You have been a friend to our community for years and many of them know you well. Anything personal you might want to share with them? 
As you know I am huge fan of the whole Ogg family and your incredible contributions to our industry. For those new to this industry, I hope you make the kinds of valuable relationships I have been able to make (like my friendship with Joanie). This industry really gets in your blood and 33 years later I am so grateful for the opportunities to help advisors make their clients dreams come true. Personally, this new position helps me show my recently graduated daughter that if you keep your relationships in tact and continuously work on your professional development, opportunities will be there for you when you are ready to grasp them. Oh, and I will be a first time grandma soon…. that beats everything 🙂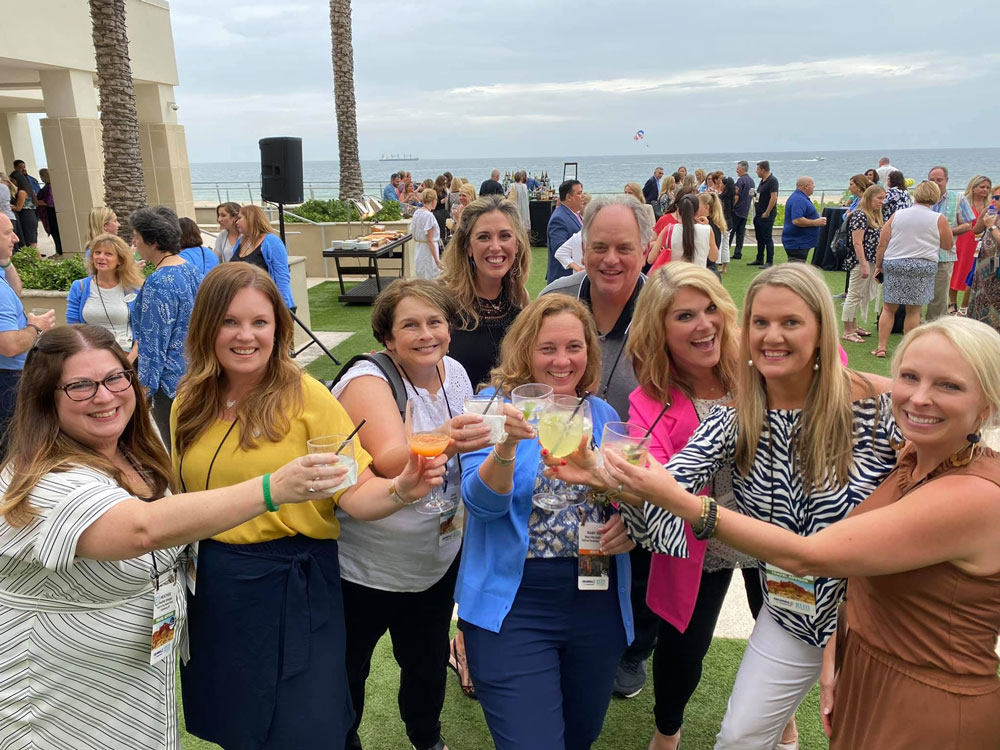 Interview – Mary Pat Sullivan, Thank you so much for the time, conversation and friendship! We wish you nothing but success in your new role with Northstar Media Group!