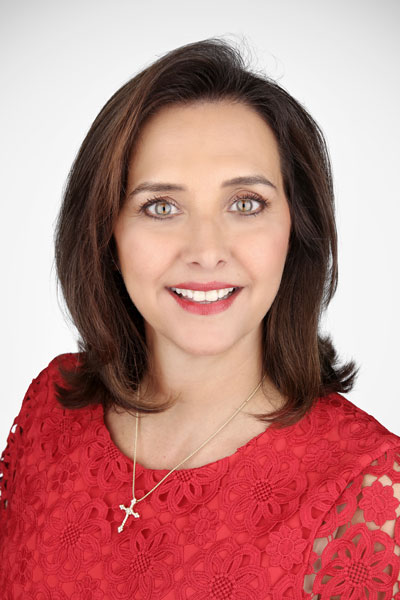 Interviewing: Dondra Ritzenhaler, SVP of Sales, Trade Support and Services – Celebrity Cruises
An Interview By: Andy Ogg, CTIE, Co-Owner – TravelProfessionalNEWS.com
First and foremost, thank you Dondra Ritzenhale and all  for taking the time out of your busy schedules to join me in this timely and important movement to getting back to travel once again. It has certainly been quite the year and while we know that the road to the Travel Industry's recovery will not be quick and easy, we are hopeful that we have begun the journey.
With nearly a year of "no sail" orders finally starting to lift, what steps has Celebrity Cruises made to your processes to adapt to the new guidelines and restrictions?
This is one of my favorite questions to answer because I'm so proud of the accomplishments Celebrity Cruises has made, together with Royal Caribbean Group and the experts of our Healthy Sail Panel. We've always emphasized health and safety onboard and ashore, but since the start of the global pandemic, we've led the industry in researching how guests and crew can sail more protected than ever. We've partnered with medical and scientific advisors from our Healthy Sail Panel, our Global Head of Public Health and Chief Medical Officer; and local health and government authorities to guide us in the development of our protocols. Of course, we'll be adapting to CDC guidelines with measures like physical distancing (we'll sail with reduced capacity), testing and screening, and enhanced sanitization. But we've also certified our own standards keep guests even safer than they would be elsewhere. For instance, our HVAC systems continually supply 100% fresh, filtered air. We'll be enacting a brand-new virtual muster. We'll be able to contact trace in cool new ways. And we've increased and enhanced our onboard medical care staff, equipping them with state-of-the-art tools and training.
How can Travel Professionals learn about the safety protocols, requirements and information on future sailings?
The best way to stay informed is to opt-in for Celebrity Cruises trade email updates. Travel Professionals should already be familiar with our automated booking portal, cruisingpower.com, which is the best place to register. By signing up for email there, they'll be sure to receive invitations to my weekly webinars, Seas Today with Dondra Ritzenhale, which are always super fun and informative. I invite every Travel Professional I speak with to join me there because I love to share breaking news and helpful tips—we host interviews with industry experts and it's such a good forum for Q&A. Lastly, I always advise Travel Professionals to bookmark our dedicated travel partner communications site, thecelebritycommitment.com as we update information and add turnkey tools there continually.
As Travel Professionals begin to make bookings once again, does Celebrity Cruises offer any assistance in case of a needed date change or re-booking?
Yes, of course. As travel guidelines continue to change, we want to make booking as easy as possible. Since the start of the "no sail" order, our Cruise with Confidence policy has offered guests Flexible Cancelations and a Best Offer Guarantee. Travel Professionals can visit thecelebritycommitment.com to find all the details. Every Travel Professional should be familiar with their regional sales managers or inside sales, managers, as well. Regional managers can offer one-to-one advice on booking changes and help come up with solutions for any complications. In addition, travel partners can always chat with a support agent on cruisingpower.com or by calling Celebrity Customer Service Center.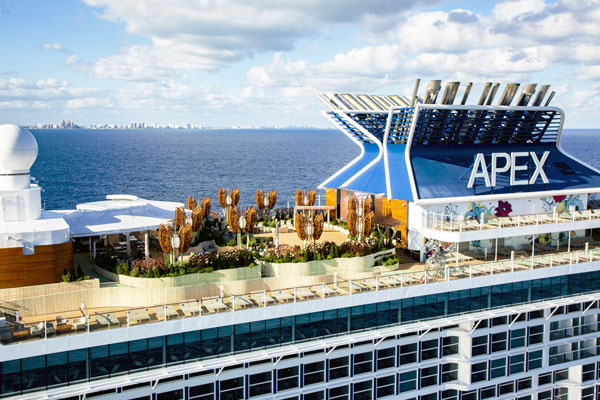 As the world begins to move again, when do you see cruising resuming back to pre-COVID levels?
Candidly, that's a question one can't answer succinctly. The question of when, specifically, depends on our continued conversations with the CDC and local governments around the world and, as the world reopens, the conversations different with every country. The question of traveler interest, however, is easier to predict. There is pent up demand. People want to get back out in the world and experience new things again. And we know we have some absolutely extraordinary new ships, featuring stunning new luxury spaces, menus and accommodations, sailing some amazing itineraries that people are enthusiastic to book. We know there are vaccines that work and we have built protocols that work, so when we resume in each country, we'll be more than prepared to receive that demand. And, if recent events are any indication, our newly announced sailings from St. Maarten and Athens, Greece starting June 2021 are booking well.
Through this pandemic, all of us in the Travel Industry have seen some rough days, what advice do you have to Travel Professionals who are weary to get back to bookings?
The travel industry is fueled by people like us. People who have seen some rough days but get up every morning with the belief that today will be a better one. People who love what they do and are passionate about showing the world to their clients. I urge anyone who feels wary to have faith. Look in the windshield, not the rearview mirror. Travel is resuming and demand is present. The global outlook may look a little different, but that's when the tough get going, find new solutions, and break new ground.
And Celebrity Cruises is here with you to help you do that. We are committed to the success of our travel partners and strive to show that in everything we do. We continue to pay your commission on bookings at time of full payment (as we've done have for years), protect your agency commissions for both 2021 and 2022 and keep our policies trade friendly. More recently, we've even enhanced our Celebrity Rewards and Iconic Advisors Club programs to offer more rewards than ever before.
Richard Fain has been a true voice of positivity and inspiration during these past months, has that messaging been shared companywide at Celebrity Cruises?
Absolutely! Richard and the entire executive team have been very transparent and hopeful in spite of public anxieties. They hold bi-monthly and monthly calls to brief all of our employees on state of the business and global health. They've even hosted testing facilities and frequent calls about vaccine advancements. Knowing how difficult it may have been for some employees to transition to home-based offices (where they may be looking after children in digital classrooms and family members who are experiences tough times), Mr. Fain supported our well-being with online support systems like fitness groups and access to mental health resources. Every so often, our employees have received an impromptu company holiday we've come to affectionally refer to as a "Richard Fain Day"
For a Travel Professional, has Celebrity Cruises made any adjustments or improvements to their commission structure or pay out timelines?
As I mentioned before, we continue to pay your commission on bookings at time of full payment (as we've done have for years). I like to think we are industry leaders in this regard. We vowed to protect agency commissions for both 2021 and 2022, as well, as we know no true success is achieved without a strong partnership with our Travel Advisors community.
What resources can Travel Professionals dive into to get "up-to-date" on the offerings, itineraries and offerings from Celebrity Cruises?
Travel Partners can always find the most current offering, promotions and marketing materials at TheCelebrityCommitment.com. CruisingPower.com is their resource for promoting and booking up-to-date itineraries.
With 2021 flying by, do you suspect that 2022 will bring our industry a more fruitful year of travel?
Yes. We are already seeing strong bookings for 2022 in Europe and Alaska—and our awe-inspiring Galapagos itineraries, especially those aboard Flora (our all-suite boutique ship), are showing that the pent-up demand for traveling is driving aspirational travel.
We've all learned some important lessons through this past year, what 3 things have you learned and applied to yourself and business as we move forward?
Great question. We're living in a brand-new world. The past year and more has brought so much change and so many lessons to learn, both personally and professionally. If I could pick only three, I would say
Number 1: There is always a silver lining to any dark cloud. And those that can't see it themselves are just waiting for someone to show it to them. If you find it, leverage it.
Number 2: I don't need nearly the amount of clothes and shoes I have or thought I needed.
Number 3: Success depends largely on positivity. I chose to remain positive through this entire ordeal. And I can see, in my own life and in the lives of those who shared this attitude, that we've all emerged more successful in every way, mentally, financially and physically.
As an industry, many of us have found new ways to partner, collaborate and fuel the return to travel, what insights can you share about how Celebrity Cruises has done the same?
As much as Zoom Fatigue is a real word and legitimate thing now, I think the industry as whole has really learned how to access clients and partnerships more readily in digital ways. Whether its virtual webinars, social media or paid digital marketing, we're all becoming familiar with a new way to communicate and engage and promote our businesses. I think that's incredibly helpful to us all as we speak to the next generation of guests, Gen-Xers and beyond.
Dondra Ritzenhale, thank you so much for the wonderful discussion, information and positivity! You have and will always be a thing star in our industry and I truly appreciate your time today. We are excited to assist our industry get moving once again and #getbacktotravel!