FREE Holiday Travel Focused Social Image Pack for Travel Professionals! Focused on Promoting YOUR Travel Business!
8 Ready-to-Use Social Media Images to Engage, Interact and Promote Travel for the Holiday Season!
The Holiday focused Social Image Pack for Travel Professionals is HERE! As the Travel Industry rebounds from 2020/2021, it is time to get back to work and get your clients back to travel, especially with the Holiday Season quickly approaching! At TravelProfessionalNEWS.com, we are happy to provide you with these images that promote, inform and empower Travel Professionals, just like you!
The importance of the Travel Professional is at an all time high. At TravelProfessionalNEWS.com, our family is here to help and assist you in getting back to what you do best, booking travel!
These Social Images are 100% FREE to download and are yours to use, post, promote as much as you'd like. Each image is focused on getting back to travel and encourages your followers to contact YOU to book their next trip, wherever that may be to!
These images are fantastic for Instagram, Instagram Stories, Facebook, SnapChat and more!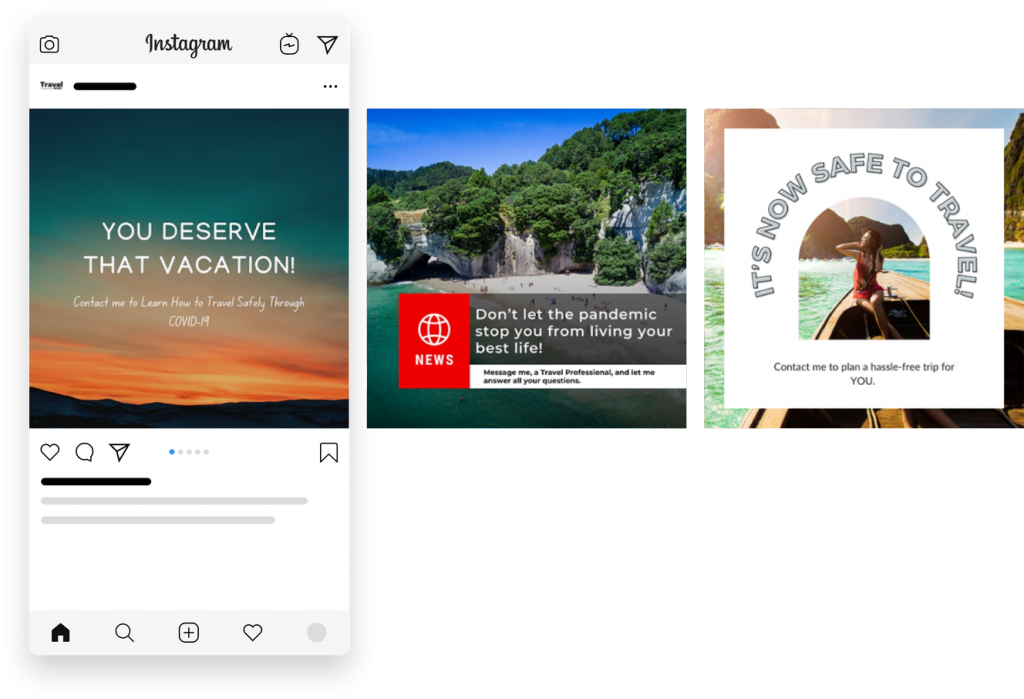 Complete the form below to access your Free Download Social Image Pack for travel professionals and thank you for visiting www.TravelProfessionalNEWS.com.