PATH Symposium – Together Again
Written By: Joanie Ogg, CTC, MCC, Co-Owner and Founder – FindaHostTravelAgency.com
This year PATH, The Professional Association of Travel Hosts celebrated their 12th Annual Symposium "in person" at the Hyatt Regency in Chicago, Illinois. Being together again live and in person made this event not only memorable, but invigorating. The sense of togetherness and the ability to hug our "masked and vaccinated" industry friends and colleagues was truly therapeutic.
Each year the Event is held over a two-day period, with the first day being a meeting for just the Host Agencies and the second day welcoming suppliers to join in. We have had the pleasure of attending the PATH Symposium for many years now representing TravelProfessionalNEWS.com and FindaHostTravelAgency.com. 
The event began with a warm and heartfelt welcome from the President of PATH, Anita Pagliasso. Other PATH Board Members in attendance were Betsy Geiser, VIce President of PATH and VP of Uniglobe Travel Center, Kelly Bergin, Treasurer of PATH and President of OASIS Travel Network, Kirsten Little, Secretary of PATH and Vice President of Andavo Travel, Jackie Friedman, Director of PATH and President of Nexion Travel Group and Drew Daly, Director of PATH and SVP/GM of Dream Vacation, Cruise One and Cruises, Inc. 
One of the highlights of this year's event included an update from Patty Noonan, Director of Sales for The Travel Institute. Patty talked about how many new entrants there are to the travel industry and how the Institute has been able to enable these new agents to gain the knowledge needed to start their career in Travel. She also shared that they are seeing a great deal of interest from individuals looking to add an additional revenue stream to their income. People who may have been flight attendants, hotel employees and other industry related positions are finding working as a travel agent helps them to supplement losses they may have incurred during the pandemic.  
Patty shared that she believes consumers will be looking for informed and professional travel agents and that to date The Travel Institute has certified over 27,000 travel professionals. "Our focus is always on educations" said Patty. There is no question that The Travel Institute is the leader in education and the place all travel professionals should go to gain the knowledge needed to succeed.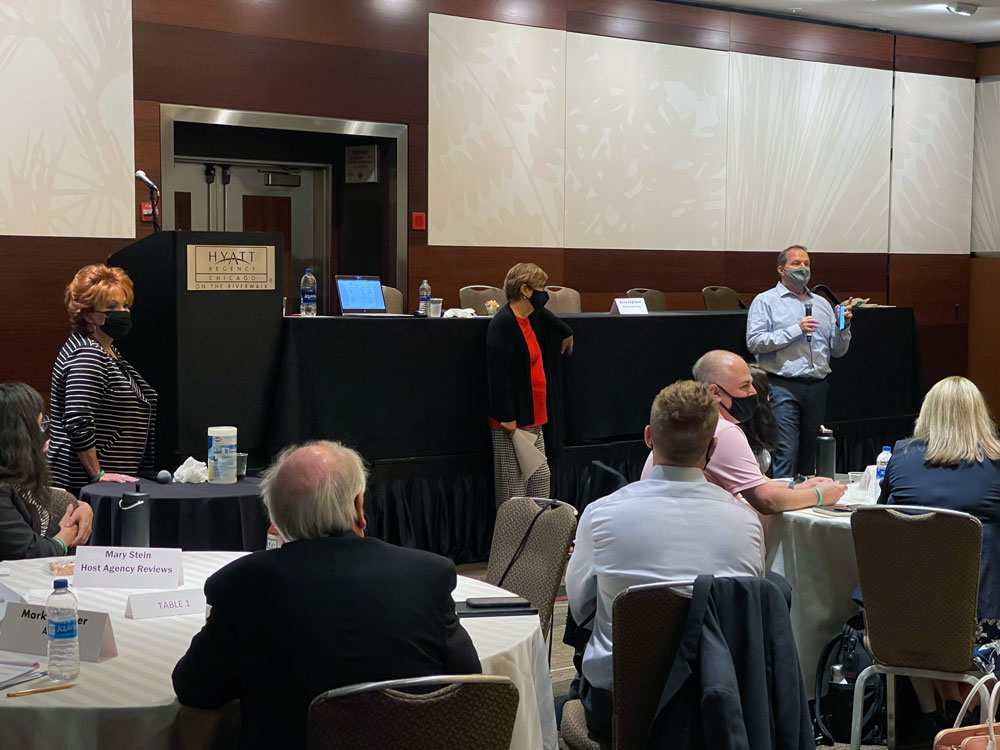 The suppliers and hosts in attendance discussed a variety of topics during the next few hours and then each group reported back to the entire group. Some of the topics discussed included:
Business Recovery
Staffing Challenges & Renumeration
How to deal with FCC's
Vendor Support
COVID Protocols at Destinations and on Ships
Countries Opening and Restrictions /Protocols
Selling Your Travel Business and Succession Plans
Creating Efficiencies to Disseminate COVID related policies
Getting Beyond Facebook
Ways to Improve Moral
Travel Agents Ever Changing Role
Enhancing Support Between Suppliers, Host Agencies and the Independent Agents
Marketing & Co-op Support
Group Contract Processes
I reached out to several of those in attendance and asked them to share their thoughts and insights about this year's PATH Symposium.
"The PATH meeting was certainly special this year by the mere opportunity to gather with our peers in person! Beyond reconnecting with friends and colleagues, there is always great conversations and brainstorming. As we all come out of this extremely challenging time, we know that while we all are competitors, if we work together to increase the professionalism of advisors and strengthen relationships with suppliers, we will all be better for it!"
Scott Koepf
Senior Vice President of Strategic Planning
Cruise Planners
"This year was the 12th annual PATH symposium and we needed to connect together as an industry more than ever. The collaboration and idea exchanges between host agency executives and supplier partners were better than ever. Although we are all competitors, we work together to help our advisors rebuild our industry. For me, it is always a highlight of the year." 
Jackie Friedman
President
Nexion Travel Group
"The collaborative nature between HOST agencies and travel partners every year continues to prove that we are in this together."
Jenn Lee
VP Sales and Marketing
Travel Planners International
"While collaboration via Zoom became a thing last year, there is nothing like in-person events.  It was great to network with our Host Agency Members and Supplier Partners at our Annual PATH Symposium this year.  We have so many common issues as Host Agencies and unique problems that arose from the Pandemic.  It was great to be able to hash it out together face to face.  We thank our supplier partners for joining us and working with us to move forward to a better future."
Betsy Geiser, CTA, VTA
Vice President
Uniglobe Travel Center
"This was my first year attending PATH and I was thrilled with the powerful collaboration that I experienced,  between the agencies and the suppliers.  It is a strong travel industry association and its members are definitely the gold standard of host agencies. I look forward to growing and being a part of this successful partnership and continue to cultivate strong communication and business relationships".
Michelle Homoky
Director Market Sales, Southeast Region
Celebrity Cruises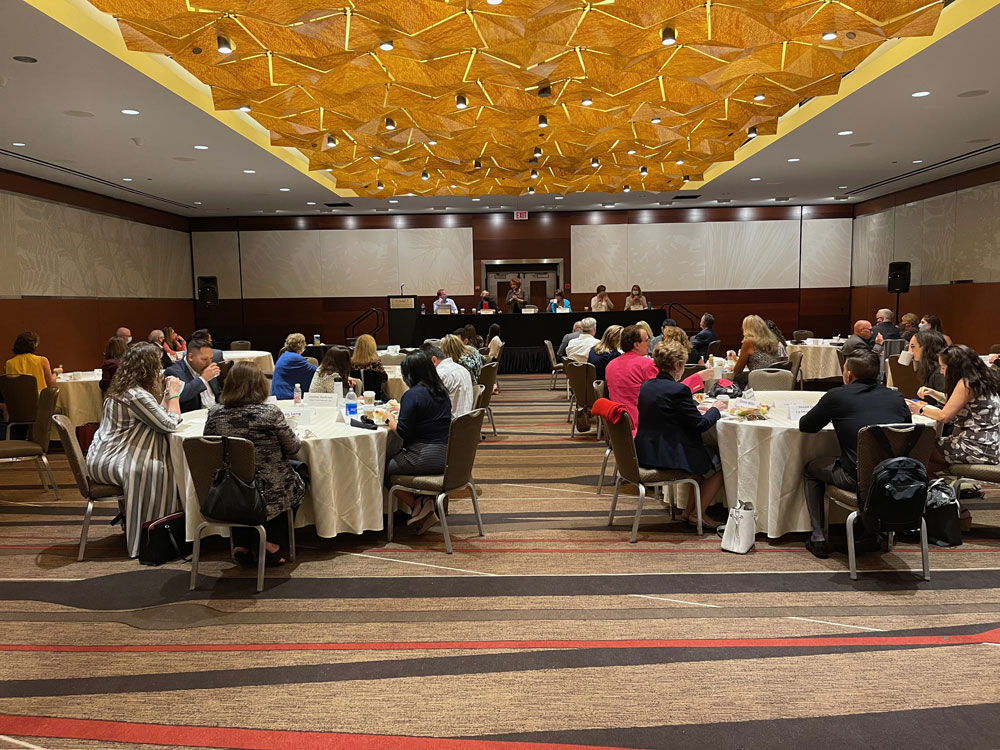 The exchange between the suppliers and the host agencies and the desire to work side by side to build this great business back to pre-Covid success was so positive and forward-thinking. This has been yet another year of so many changes and challenges for the travel industry, but like every challenge or obstacle faced before us, we persevere and grow and build upon change to make our industry better and stronger than ever before. I appreciated the opportunity to have represented FindaHostTravelAgency.com and TravelProfessionalNEWS.com at this outstanding event and look forward to the 2022 PATH Symposium.