Avoya Travel Network Joins it's Growing Network of Travel Professionals and Top Travel Suppliers to Celebrate and Grow Forward
December 6th – 10th, 2021
Attended By: Joanie Ogg, CTC, MCC, Co-Owner – TravelProfessionalNEWS.com
and Andy Ogg, CTIE, Co-Owner – TravelProfessionalNEWS.com
We will kick off our media coverage of the Avoya 2021 Virtual with a brief overview of some of the announcements that were shared with us and other members of the industry press. 
Avoya SmartLeads launched in 2021, with a focus on the connection between a client and the top agent that fits their needs best. 
The Digital Agency, all located within the Avoya building has continued to optimize the assets offered to the Agencies in the Avoya Network. In 2021, they optimized the Digital Resource Center with customizable mailings, newsletters, flyers, packing lists and so much more. With this new offering, agencies in the Avoya Network have access to top tier marketing goods, with just a few clicks of the mouse. In 2022, this Digital Marketing Asset option will be tying in with the SmartLeads program to ensure that the sales process is streamlined, tracked and fluid from start to finish. 
In 2022, Avoya Travel plans to further invest in the content creation place and produce content of use, interest and timely. The content will be focused on a multitude of travel options and is to be catered to the correct demographics. In addition to the content creation, the consumer direct marketing will also be heavily increased to drive more leads to the agencies in the Avoya Travel Network. 
Ashley Hunter, SVP of Partnerships at Avoya Travel shared, "Over the past two years we have learned a lot about virtual events and the power they have. While we will continue to utilize the fantastic asset of virtual events and meetings, we also plan to double down on our in-person events. We really feel that engagement and overall contentment is higher in these events. We will be sharing more details on this next week at our conference."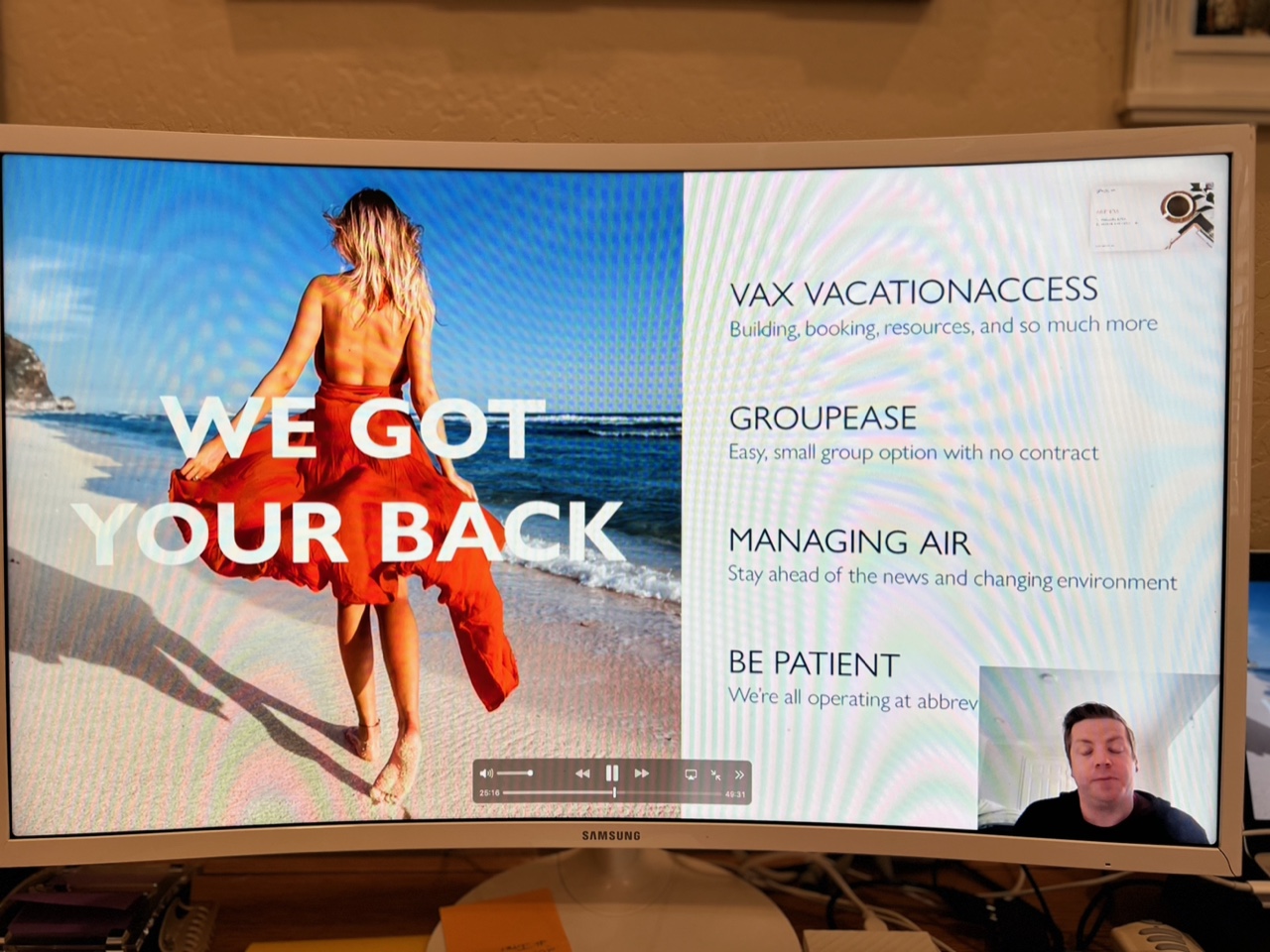 On top of their scheduled conferences and gatherings, Avoya Travel Network is increasing their land forums and is adding a Luxury Summit, which will be focused on the luxury agent that wants to continue their knowledge and expertise in the area.
Jeff Anderson. CEO of Avoya Travel shares "We are seeing bookings up 30% compared to 2020, the reality is that people are ready to travel and we are helping them do it"
"Sales in 2023 are up 130% compared to 2019. We are seeing a consistent increase across the board." Shared Jeff Anderson, CEO. 
Agencies in the Avoya Travel Network have had a challenging time, as has our entire industry, Avoya Travel stood by their Agencies by offering a the Booking Commission. Alongside with suppliers, cruise operators and tour operators, this Booking Commission is a step in the right direction to re-evaluate the payment structure for Travel Agents. 
The Avoya Travel National Conference was a 5-day virtual event that took place Monday, December 6th – Friday, December 10th, 2021. The conference was jam-packed with educational opportunities for the attendees which included, 5 General Sessions, supplier workshops, supplier speed-dating, a virtual exhibitor showcase, Zoom cocktail receptions, celebrations and so much more.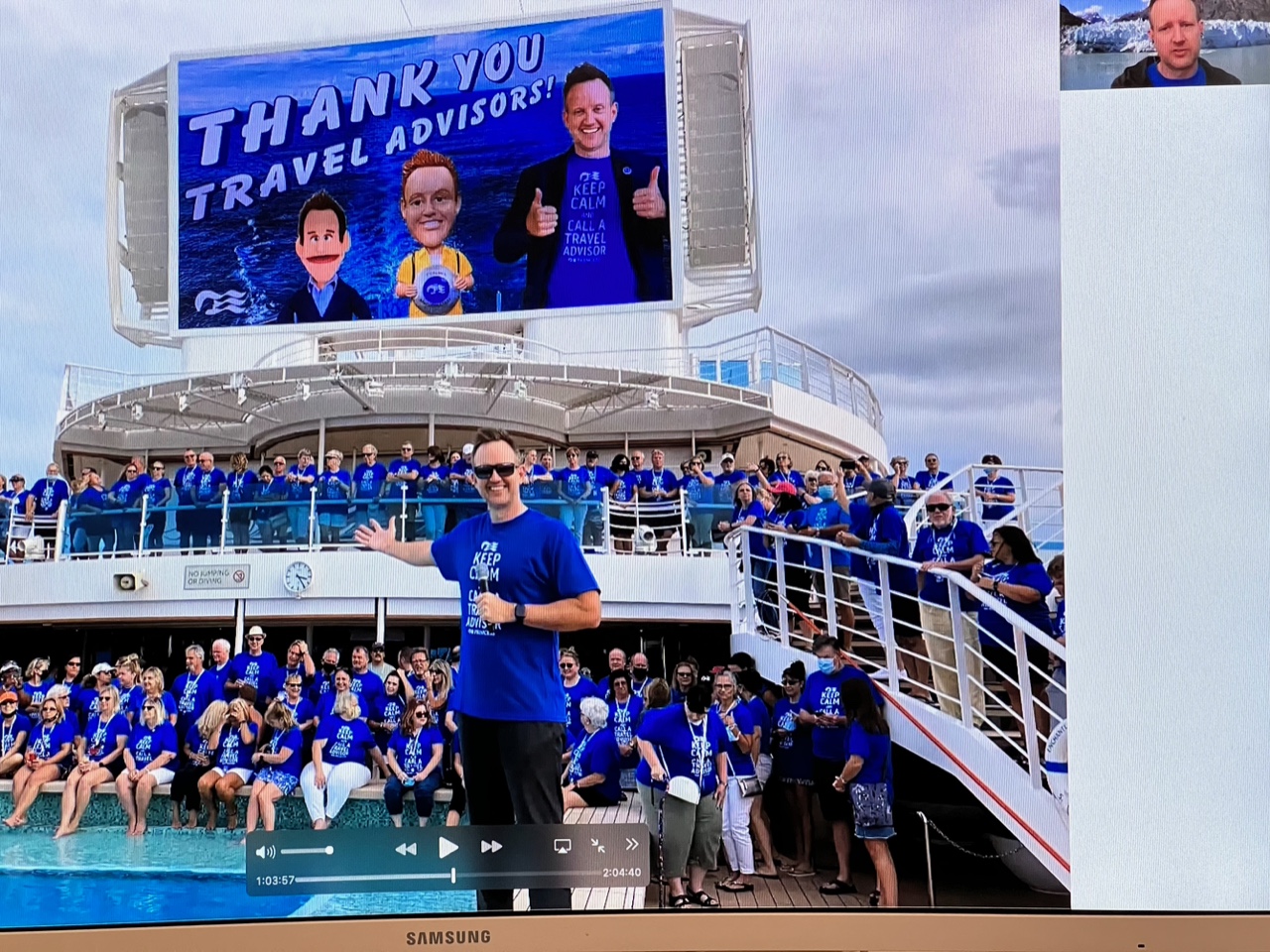 We attended several of the virtual General Sessions, Cocktail Receptions as well as checking in on the exhibitor showcase.
Following are some of the highlights of each General Session.
General Session 1
The first session began with a welcome from Avoya's Executive Team. Jeff Anderson, CO-CEO, Michael Anderson, CO-CEO, Steve Hirshan, SVP of Sales, Sam McCully, SVP of Marketing, Ashley Hunter, SVP of Partnerships and Daniel Rego, SVP of Business Intelligence. Each one spoke to the audience about how grateful they were for support, resiliency, positive attitude that each and every agency in the network shared during what have been some challenging and uncertain times in travel. 
The session continued with presentations by Celebrity Cruises, Sr VP of Sales and Trade Support and Service , Dondra Ritzenthaler also announced the 2022 Avoya Conference will be on-board the Celebrity Beyond November 8-13, 2022. Other presentations were hosted by Amtrak Vacations and Windstar Cruises.
General Session 2 began with an industry panel featuring AMRResorts, Karisma Hotels and Resorts, Sandals Resorts and Vacation Express. Each presenter spoke about all that is new with their brands and updated the audience on protocols and policies in place at this time.
Nikki Upshaw, SVP of Ocean Cruises joined the stage and thanked the advisors for their consistent support and loyalty to Oceania. She also mentioned new protocols for pre-testing of guests that will begin on January 1 and that all this information would be available to the agents on Oceania's site.
AmaWaterways Co-Owner & SVP of Sales and Alex Pinelo, VP of Sales were next up and gave everyone an update on AMA's sailings, capacity and growth plans. They also share information about their newest destination, the Magdalena River in Columbia.
General Session 3
Today's Session 3 began with a panel moderated by Danny Dobrott, Sr. Manager of Brand Sales at Avoya. ThiPanel and presentations moderated by Danny Dobrott, Senior Manager of Brand Sales at Avoya. The panelists included representatives from Virgin Voyages, Insight Vacations, CIE Tours, Rocky Mountaineer, Globus family of brands and Silversea Cruises.
General Session 4
Skip Fortier, VP of Network Expansion at Avoya opened the session welcoming Vicki Free, Sr. VP Sales, Trade Support & Service at Royal Caribbean International. As always, Vicki delivered an entertaining and thought provoking presentation and updated the attendees on all that is new with Royal Caribbean.
Following her presentation, Skip moderated a panel with representatives from Atlas Ocean Voyages, Hawaii Visitors and Convention Bureau, Hurtigruten, and Paul Gaugin Cruises.
General Session 5
Day 4 begin with another great general session panel moderated by Viola De Velasco, VP of Sales Operations at Avoya Travel National Conference. On the panel were representatives of Azamara, Collette, Seabourn, Cunard, and Uniworld Boutique River Cruises.
On Thursday there was a retirement farewell cocktail party for Van Anderson via Zoom which was great fun. We have been friends and colleagues of the Van and Brad Anderson for many years and we wish Van much joy and success in his new role of retiree!
Closing General Session
The 2021 Avoya Travel National Conference concluded with the last session hosted by Steve Hirshan, SVP of Sales at Avoya and included both Jeff and Michael Anderson as well as Colin Farmer, Senior Managing Director and Head of Management for Certares. The vision for the future is a shared one and is that of seeing Avoya continue to grow on it's market position and to create efficiencies and helping advisors fulfill travel on behalf of travelers.
The 2021 Avoya Travel National Conference was a huge success and we look forward to covering the 2022 Virtual and Live Events in November of next year. 
Read related blog :https://www.travelprofessionalnews.com/avoya-travel-announces-strategic-growth-investment-from-certares/