Written By: Mary Pat Sullivan, Senior Vice President, Marketing – Northstar Travel Group
Travel Weekly's CruiseWorld has always been dedicated to providing top-notch programming to the travel advisor community. This year is no different, with an even larger emphasis put on peer-led sessions, where advisors learn from one another across various subjects.
This year's event will be held at the Miami Beach Convention Center, November 10-12. Its educational content will include four general sessions, more than 50 different workshops and breakout sessions, roundtable presentations and think tank discussion opportunities.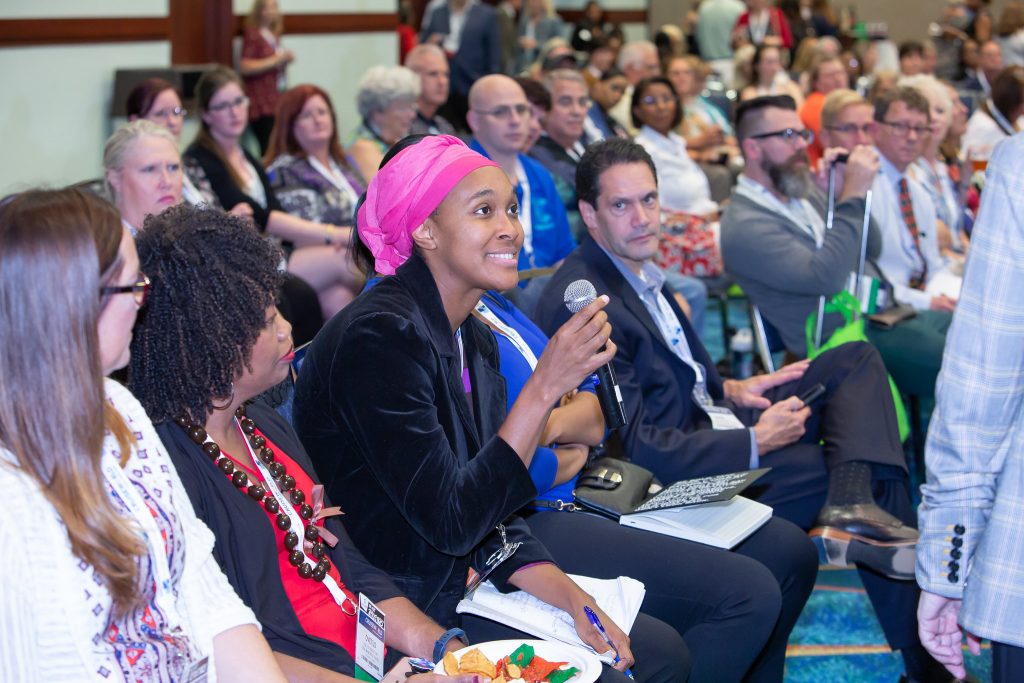 The first bank of peer-led sessions will take place on Wednesday afternoon, November 10. These 30-minute sessions will cover social media marketing; diversification; incorporating YouTube into your business; and more.
Later that day, advisor attendees will have a chance to brainstorm together in an interactive Think Tank. Attendees can share ideas about what has worked for them and ask for assistance from their peers for challenges they are facing.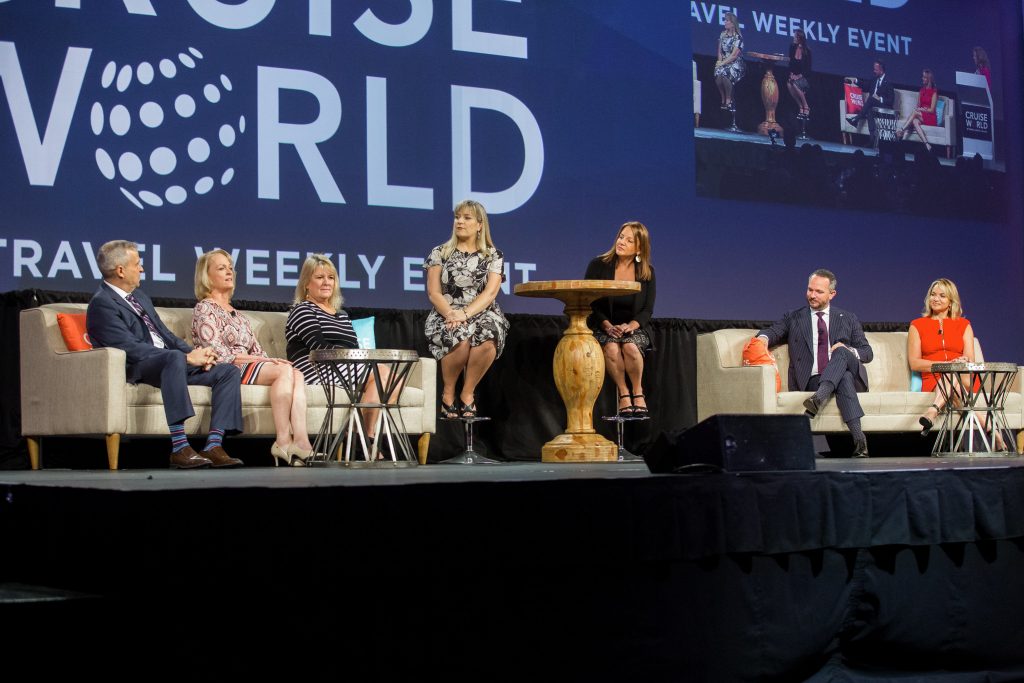 The remainder of advisor-led sessions take place on Friday, November 12. Session titles highlight the depth and breadth of topics to be discussed: The Power of Peer Networking; Qualifying Potential Clients; Future Family Travel Trends; Crafting Land & Cruise "Un" Groups; Making the most of your FAM trips; Small Group Cruising; How to Overcome Your Fear of Fees; How to Build a Winning Team.
Peer speakers have impressive industry resumes and are eager to share their knowledge to help their fellow advisors prosper. Among the speaker roster are advisors representing diverse business models and backgrounds: Veranda Adkins, Vice President, Membership and Technology, Association Of Black Travel Professionals; Sally Black, Owner, VacationKids; Debbie Brown, Owner, Sb World Luxe Travel; Nolan Flynn, Marketing And Operations Manager, LaMacchia Travel; Danny Genung, CEO, Harr Travel Inc.; Shawnta Harrison, Co-Founder, Association Of Black Travel Professionals; Geoff Millar, Co-Owner, Ultimate All-Inclusive Travel Inc; Samarah Meil, Owner, Amarillo Travel Network; Jesse Morris, Owner, We Book Travel LLC; Nick Pena, Luxury Travel Advisor, Cruise Planners; Christen Perry, Owner, Classic Travel Connection; Suzy Schreiner, Owner, Azure Blue Vacations.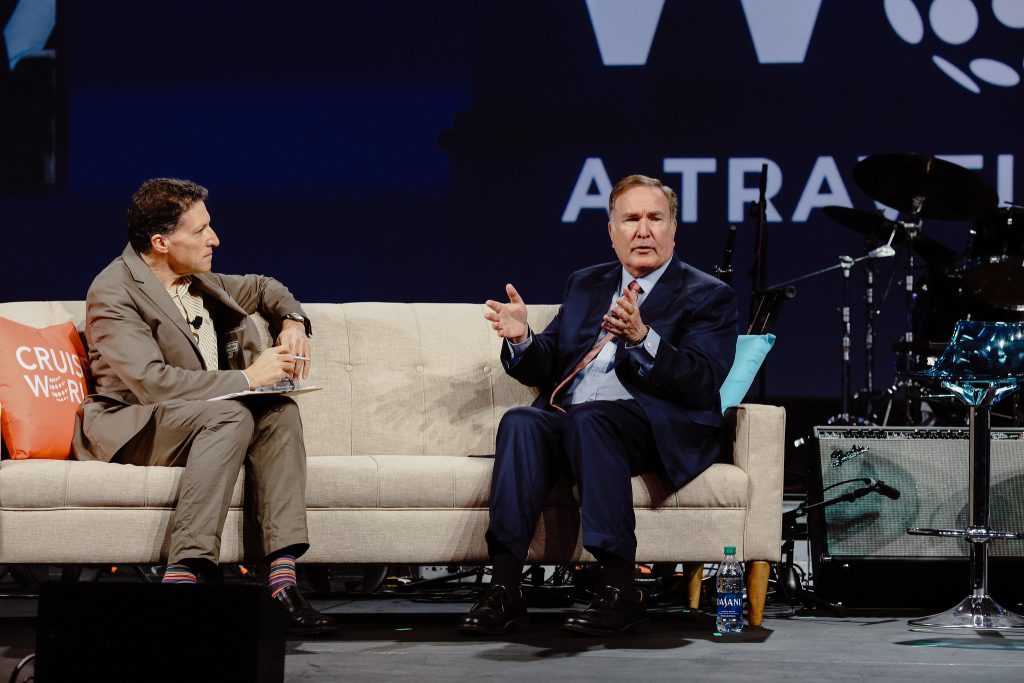 Travel advisors will also take the general session stage as they host Pitch Perfect panel discussions, during which they help their peers in the audience better understand the brands in each category and how to match them to their clients. Categories include River & Small Cruise with AmaWaterways, American Queen Steamboat Company, Avalon Waterways, Riviera River Cruises, and Scenic Luxury Cruises & Tours; All-Inclusives with Club Med, Playa Hotels & Resorts, and Sandos Hotels & Resorts; and Expedition Travel with Atlas Ocean Voyages, Quark Expeditions, Seabourn, Swan Hellenic.
Executive leadership on the general session stage will share equally valuable knowledge and updates. Attendees will hear from cruise CEOs, Frank del Rio, President and CEO, Norwegian Cruise Line Holdings Ltd.; Arnold Donald, President and CEO, Carnival Corporation; Richard Fain, Chairman and CEO, Royal Caribbean Group over the course of the three-day event.
Other supplier representatives taking the stage include CEOs, presidents and sales and marketing executives from cruise, air, land and destination organizations as well as technology and service providers in the leisure travel space. Equally as important will be the travel agency leadership on stage including Michelle Fee, CEO and Founder, Cruise Planners; Debbie Fiorino, COO, Dream Vacations; Jackie Friedman, CTC, CTIE, VTA, President, Nexion Travel Group; Jenn Lee, VP of Sales & Marketing, Travel Planners International.
Supplier sponsored workshops will also be offered on Wednesday and Thursday, November 10 and 11. Attendees will hear from destinations, cruise lines, and tech providers on new products and programs available for 2022 and beyond.
Attending CruiseWorld allows advisors to earn CEUs with The Travel Institute. Travel Institute graduates with: Certified Travel Associate (CTA), a Certified Travel Consultant (CTC) or a Certified Travel Industry Executive (CTIE) who attend CruiseWorld will earn 10 Continuing Education Units (CEU's). For more information visit www.thetravelinstitute.com.
A detailed day-by-day schedule can be viewed here. Click here to view the CruiseWorld speaker roster, which is being updated regularly. You can register for the event here. Remember to use code HBTA at