Written By: Mary Pat Sullivan, Content Director – Travel Weekly's CruiseWorld
CruiseWorld Educational Content Features
Travel Weekly's CruiseWorld is making its official Miami debut this fall. As the industry's leading content provider, Travel Weekly is committed to facilitating conversation among travel advisors, agency owners and supplier leadership as the travel industry looks to redefine the future together.
This year's event will be held November 10-12 at the Miami Beach Convention Center and will include four general sessions, more than 50 different workshops and breakout sessions, roundtable presentations and think tank discussion opportunities.
"As an industry it has never been more important to learn from each other, listen to each other and grow together," said Arnie Weissmann, Executive Vice President & Editor in Chief of Travel Weekly. "We are creating more times for idea generation, discussion and interaction."
Speakers on the general session stage will include CEOs, presidents and sales and marketing executives from cruise, air, land and destination organizations as well as technology and service providers in the leisure travel space. Equally as important will be the travel agency leadership and the individual advisors who will take the stage this year. "We want to assure that our audience hears from suppliers and their peers in both breakout and general sessions. The advisor community has maintained their customer relationships and worked with the suppliers to create a path forward and we want the CruiseWorld audience to walk away with a complete perspective of the opportunities ahead," Alicia Evanko-Lewis, Executive Vice President of Global Events for Northstar Travel Group.
In addition to CEO conversations, cruise industry panel discussions and agency leadership messaging during TW Talks, new features are being added. "The NEW Travel Industry" will be a featured topic at every general session. Attendees will hear from a leader from each segment of the travel industry for a discussion on the role of travel advisors, the change in the landscape and the future of the travel industry.
Travel advisors will host panel discussions on River & Small Cruise, All-Inclusives, and Expedition Travel. During these sessions advisors will help their peers in the audience better understand the brands in each category and how to match them to their clients.
Coffee Chats will also debut at this year's event. These will be 10 minute conversations with different suppliers on their products, the advisor programs they offer and their expectations for the future. These will enable more diversity in suppliers on stage and more access for the attendees to more brands and opportunities.
CruiseWorld Educational Content Features Peer led sessions will be expanded this year as well. Peer to peer training will be available on both opening day, Wednesday, November 10 and closing day, November 12. The expansion of these breakout sessions will enable more topic options to engage developing and established advisors in learning and discussion. Topics will include marketing, sales, social media, product development, staff development, supplier relationship building and more.
The advisor attendees will also have a chance to brainstorm together in an interactive Think Tank. Attendees will be able to share ideas about what has worked for them and ask for assistance from their peers for challenges they are facing.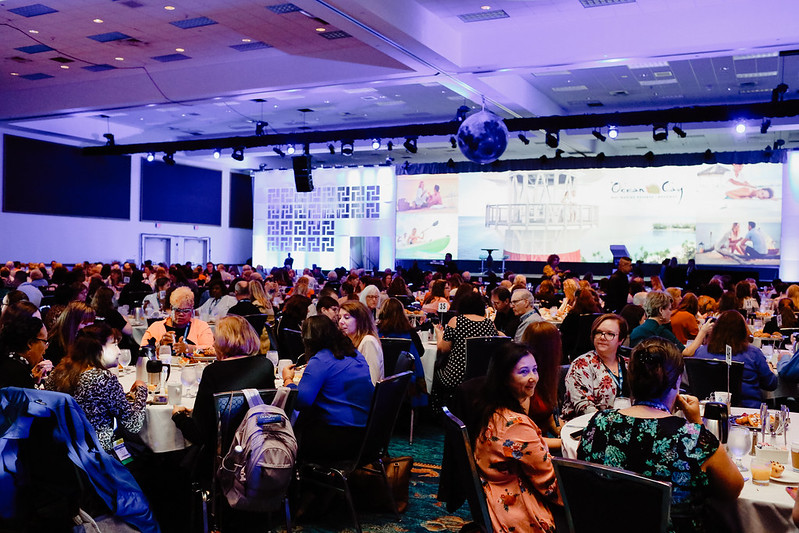 Supplier sponsored workshops will also be offered on Wednesday and Thursday, November 10 and 11. Attendees will hear from destinations, cruise lines, and tech providers on new products and programs available for 2022 and beyond.
To view the full program of sessions and events and to register, click here. Use code HBTA at checkout to receive $25 off the current registration rate.
Read next : https://www.travelprofessionalnews.com/travel-professional-career-outlook-what-it-takes-to-succeed-in-2021/