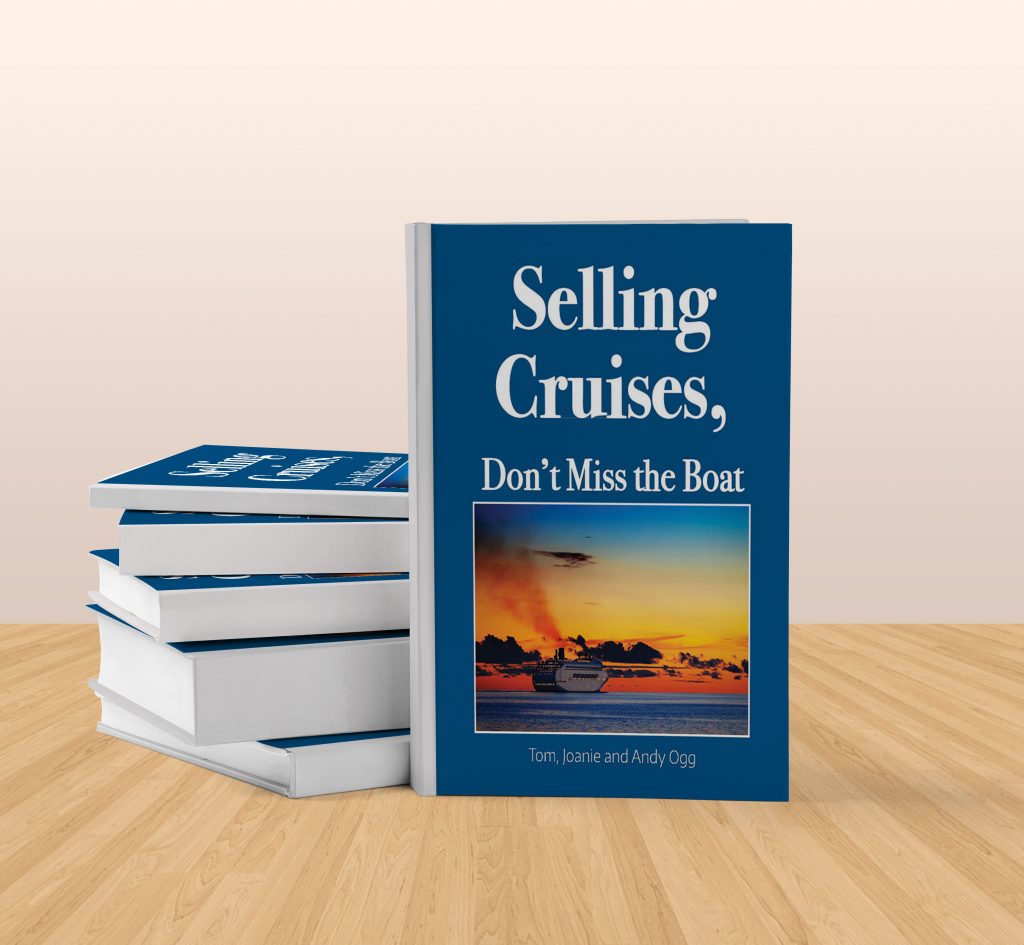 Published: December 2017
Authored By: 
Tom Ogg
Joanie Ogg CTC, MCC
Andy Ogg
Description
This book offers you easy to understand details on how to sell cruises most effectively. It takes all of the guesswork out of the process and it will help you on your way without any lost effort by showing you exactly how to go about it. "Selling Cruises, Don't Miss the Boat" gives you all of the secrets that will get you well underway to establishing your own successful cruise niche travel business.
You will discover:
How to cash in on the booming cruise industry
Understand the cruise product in its entirety and focus on the types of cruises you want to sell
How to develop your client files and cruise selling file
How to properly sell from a cruise brochure
How to manage your cruise clientele effectively
How to automate your cruise business
How to market your cruise business with newsletters, promotions, advertising, social media and many other ways
"Selling Cruises, Don't Miss the Boat" was first written in 2001 and has been updated several times. This edition is completely current and demonstrates the fabulous opportunity that the cruise industry offers travel professionals looking to specialize in the cruise market.
Purchasing Options
This book is only available for purchase. You can purchase an interactive Digital eBook or Printed Hard Copy through HomeBasedTravelAgent.com by Clicking Here:

If you wish to purchase this title through Amazon.com, Please Click Here: